NFOEC hopes to hold its own despite competition and economy
Jul 1st, 2001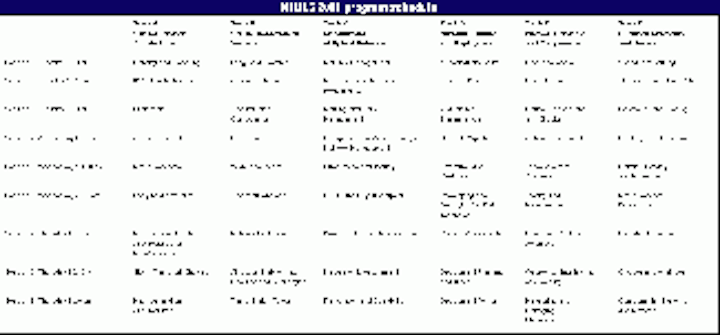 TECHNOLOGY
By MEGHAN FULLER
Like the CBS brass who dared to move "Survivor" opposite NBC's perennial favorite, "Friends," the folks at NFOEC have moved their show from the end of August to the beginning of July, hoping it will hold its own against SuperComm, the largest of the telecom conferences. Sponsored by Telecordia Technologies, the 17th annual National Fiber Optic Engineers Conference (NFOEC) will touch down in Baltimore Sunday, July 8, through Thursday, July 12, just one month after SuperComm, leaving many to wonder how it will fare.
"I think that it's going to be a mixed bag, in all honesty," admits Rolf Frantz, coordinator of NFOEC's technical program. "We've already had several companies approach us, indicating that they do want to announce new products at NFOEC. Either they aren't exhibiting at SuperComm, or they've chosen NFOEC as being a more targeted audience, perhaps, for the particular products they are going to come out with. That's not to take away from SuperComm. I suspect that for other companies, SuperComm is going to be the big thing."
Frantz admits that competition from SuperComm may be the least of his worries. "I'm more concerned about the overall effect of the economy, what it's been doing for the last six months or so, and what the implications will be for both SuperComm and NFOEC. If people are being more cautious and just treading water on the basis of the reductions that some of the companies have made, then I'm not quite sure what the net impact will be," he says.
Early tallies indicate a healthy interest in the conference, however. Organizers are expecting more than 8,500 attendees and 6,500 exhibit personnel, representing all aspects of the industry, from service providers to equipment manufacturers, financial investors to academics. The conference will include a full plenary session, a half-day workshop, three days of six simultaneous tracks featuring more than 175 technical papers, and three half-days of exhibitions.
The conference will open on Sunday, July 8, with a half-day workshop from 3-6 pm. Organized by Shahab Etemad of Telecordia Technologies, the workshop will examine challenges to the optical-networking evolution.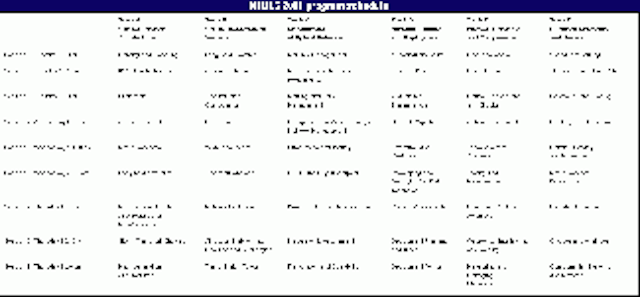 Frantz is particularly enthusiastic about this year's plenary sessions to be held on Monday, July 9, from 8:30 am to 2:15 pm. Speakers include Matthew Bross, senior vice president and CTO of Williams Communications; Harry Carr, CEO of Tellium Inc.; Dave Huber, CEO of Corvis; and Greg Mumford, president of Optical Internet, Nortel Networks. Among the topics they will address is the all-optical Internet, including recent innovations, challenges to its deployment, and its strategic significance, in terms of economic drivers and business models.
Always an important facet of NFOEC, the technical program has been expanded this year. "We recognized the need to address the business end of things in addition to the technical end, so we added a new track, Business Strategies and Drivers for Optical Networks," explains Frantz. "With that, plus an expansion of some of the other sessions, there are actually about 30% more presentations this year than last year."
Advanced registrations indicate a shift in focus among attendees. The tracks on network architectures and transmission systems have proven to be the most popular with registrants to date, says Frantz. "There's a lot of interest being focused on that area and less so on what used to be one of the drivers for NFOEC, the physical networks and components."
The six tracks of technical sessions running in parallel on Tuesday through Thursday include:
Track A. Optical Network Architectures
Track B. Optical Transmission Systems
Track C. Management of Optical Networks
Track D. Network Planning and Deployment
Track E. Physical Networks and Components
Track F. Business Strategies and Drivers for Optical Networks
Presentations will cover such topics as routing and switching, the investment food chain, 40-Gbit/sec transmission, optical Ethernet, metro networks, Multiprotocol Label Switching, optical amplifiers, service-level agreements and transport choices, and restoration and scalability (see Table). For a complete list of sessions, including speakers and presentation titles, visit the NFOEC Website at www.nfoec.com.
The trade show portion of NFOEC will feature more than 350 exhibitors and will run from 2:30-7:30 pm on Monday, July 9; from 3-7:30 pm on Tuesday, July 10; and from 11:50 am-3:30 pm on Wednesday, July 11. As in the past, exhibition hours will not conflict with any of the technical presentations.
"We've made it possible for an attendee to go to the technical program in the morning and hear about a new technology and then, when the session is over, to walk the show floor and actually see the new products based on that technology," explains Frantz.
On a lighter note, NFOEC 2001 will feature a welcome reception for all attendees at the new Baltimore Marriott Waterfront Hotel on Sunday night from 6:30-9 pm. Attendees are also invited to a reception-including a live dolphin show and a sampling of Maryland's best cuisine-at the National Aquarium in Baltimore on Wednesday, from 6:30-10 pm.
Despite uncertainties about the market, Frantz remains optimistic about this year's event. "Remember that OFC brought almost 40,000 people to Anaheim at a time when people were looking ahead and thinking, 'What's going to happen? Where is this economy going?' So if we have an OFC-type of experience, we'll break records for numbers," he contends. "We still have companies on a waiting list for exhibiting, and we still have companies asking if there are any speaking opportunities available, so we know the interest is there. That's not going to be a problem."
While it may be too early to predict the success of NFOEC 2001, plans are already in the works for the 2002 edition-scheduled for Sept. 15-19, 2002, in Dallas.
For NFOEC attendees interested in some pre-conference education, WDM Solutions (a sister publication of Lightwave) will host the 40-Gbit/sec Forum Sunday, July 8, at Baltimore's Sheraton Inner Harbor Hotel. Co-sponsored by the SPIE and Lightwave, Integrated Communications Design, Laser Focus World, and KMI Corp., the forum will run from 8 am until 4:45 pm.
The forum will provide an overview of the current state of 40-Gbit/sec technology development from fiber, component, system, and application perspectives. Featured speakers include:
Alan Willner, Phaethon Communications, "What Will the Future Look Like? A Systems Technology View of 40 Gbits/sec."
Alan Dowdell, Corning, "Long-haul Terrestrial Fiber Technologies for 40 Gbits/sec."
Stan Lumish, JDS Uniphase, "40-Gbit/sec Components: Drivers and Issues."
John Kulick, Agere Systems, "Technical Challenges for Optical Receivers at 40 Gbits/sec."
Hava Voltera, CyOptics, "Transmitters and Modulators for High Speeds."
Andrew Carter, Marconi Optical Components, "Active Components for 40-Gbit/sec Systems."
Clayton Smith, Picosecond Pulse Labs, "Electronics: The Critical Factor."
Katherine Hall, PhotonEx, "Need for Speed: Optimizing 40 Gbits/sec."
Thierry Georges, Corvis, "Solutions for High-Speed Networks."
Michel Belanger, Nortel Networks, "40-Gbit/sec Open Interface Transport Systems: Network Requirements and Fit."
Jan van Leerdam, GC Pan-European Crossing Holdings, "Challenges in Designing and Deploying a 40-Gbit/sec Optical Network."
George Ugras, Adams Capital Management, "Funding 40-Gbit/sec Infrastructure Companies."
A panel discussion featuring several of the speakers will cap the event.
Readers interested in attending the 40-Gbit/sec Forum should contact the registration coordinator at 603-891-9267 or atdregistration@pennwell.com. Attendees may also register the day of the conference beginning at 7 am. The charge is $750 for SPIE Corporate Associates and $1,250 for others.
- Stephen Hardy