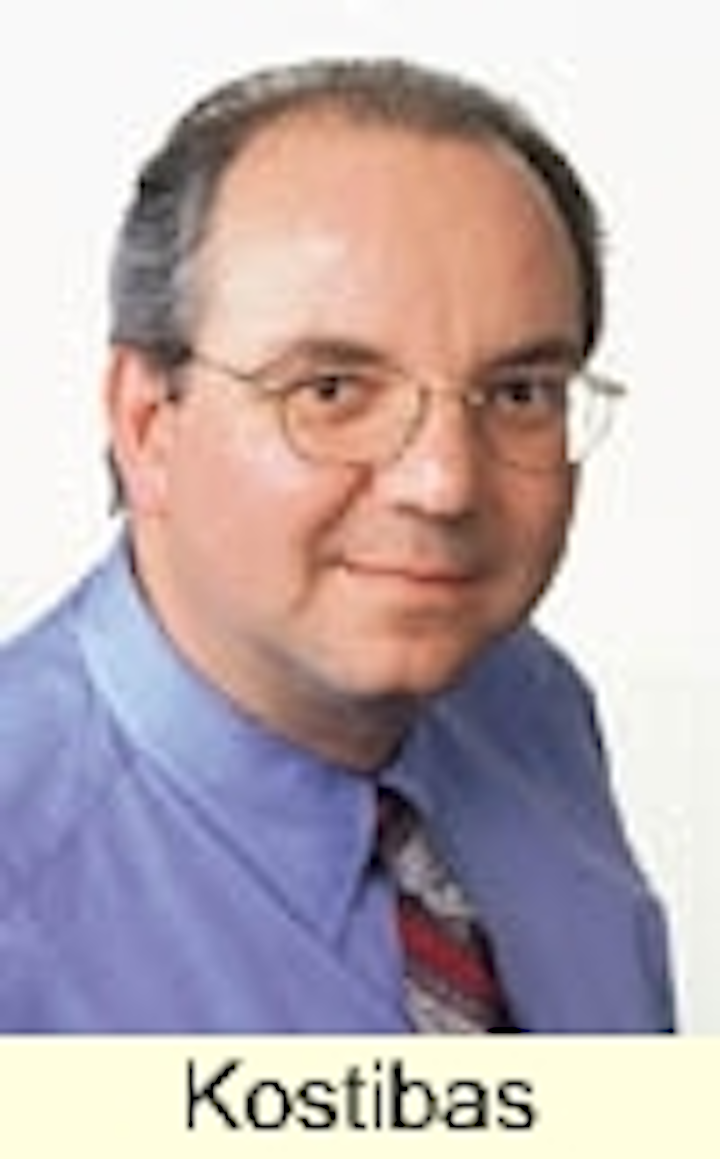 Renee Devine has been named vice president of product development at CapRock Communications Corp., responsible for directing the strategic rollout, packaging, and bundling of the company's voice and data services. Devine's 16 years of industry experience include product development, marketing, sales, and delivery of telecommunications products. Before joining the company, she was director of CLEC development and operations for Crystal Communications. In addition, Phil Malone has been named vice president of information-technology operations. Malone will be responsible for the company's internal IT structure, including IT desktop and security, UNIX and NT systems administration, database administration, IT help desk, and production support.
Sally L. Gamett has been appointed chief information officer at Pathnet. Previously, she served as director of information systems consulting at Intermedia Communications, where she was responsible for directing assessment of the business's needs for operational systems, including the identification of end-to-end business requirements, development of associated business cases, and definition of the required solutions.
Wayne Benoit has joined Marconi as vice president of the Enterprise Platforms business group. Prior to joining Marconi, Benoit was vice president of business development for Xiox Corp., responsible for defining a new strategic vision and working with venture organizations to fund and implement a new convergence solution for small and medium enterprises.
Armond Hairapetian has been appointed CEO of NewPort Communications. He co-founded the company in 1996 and most recently served as vice president of mixed-signal engineering. Hairapetian has been responsible for overseeing the design and development of the company's custom and SONET mixed-signal integrated circuits. He is an expert in the field of mixed-signal CMOS design and has published many papers on the subject. Prior to co-founding NewPort, Hairapetian was a senior staff engineer at Rockwell Corp.'s Semiconductor Systems Div., now called Conextant.
Edwin D. Johnson has been named president and chief financial officer of Able Telecom. He will also join the board of directors of the company and serve as chairman of its executive committee. Johnson has been executive vice president and chief financial officer of Mortgage.com since November 1998 and assisted in taking the company public in August 1999. Prior to that, he served as chief financial officer of MasTec Inc., a competitor of Able in the telecom infrastructure field.
Kishan Shenoi has been appointed chief scientist at Symmetricom. Formerly director of technology, he was responsible for providing technical leadership for several next-generation programs. In his new role, he will focus on developing new technologies to expand the company's current product portfolio, which centers on network synchronization and timing into new areas. Shenoi has extensive experience in digital signal processing, telecommunications systems, and network infrastructure. Prior to joining the company in 1992, he worked for DSC Communications Corp. and ITT Advanced Technology Center, where he was responsible for innovations in several product areas, including transmultiplexers, voice-compression devices, and echo cancellers.
Charles X. Mao has been promoted to vice president of product marketing and applications strategy at Avanex Corp. He previously served as the company's director of system engineering. Mao is an expert in the fields of general fiber optics, fiber transmission systems, fiber nonlinearities, advanced fiber systems, and engineering management. Before joining Avanex, he was a senior engineer at MCI Telecommunications, served as a research consultant on fiber nonlinearities at AT&T Bell Laboratories, and earlier was a senior member of the technical staff of Accuwave Corp., where he co-developed optical-wavelength lockers for optical networks. In addition, Mark D. Bandrauk has joined Axanex as program-management director, acting as senior customer liaison managing strategic contracts to ensure that all operational and commercial requirements are met. He will also be responsible for planning and directing overall customer program schedules, monitoring program budgets, and working with cross-functional teams as required to satisfy contract deliverables.
Also, Mark Weinswig has joined Avanex as director of investor relations. He comes from Morgan Stanley Dean Witter's Institutional Equity Research Group, where he focused on the telecommunications-equipment industry.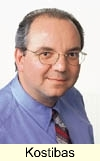 Kostibas
John Kostibas has joined Bookham Technology as vice president of sales. Formerly vice president of worldwide sales and customer service at Tellium Inc., Kostibas will be responsible for all activities relating to the company's sales efforts worldwide. He has more than 22 years' experience in engineering, marketing, and sales in the telecom industry, including Tellium, NEC, and ITT Space Comm/Telecom.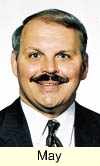 May
Leonard May has joined Optelecom Inc. as vice president of sales and marketing, overseeing development of marketing strategy and staffing of the company's sales and marketing team. Prior to joining the company, May served as executive sales and marketing vice president of BP Solarex, where he developed the sales-channel strategy for the merger of Solarex to BP Solar.
Holly Bertz has been appointed director of marketing communications at Aegis Broadband Inc., responsible for defining and implementing an aggressive communications strategy targeted at both the industry and financial communities. Bertz has held marketing-communications positions at several high-profile, high-technology companies, including Wavetek Corp.
Philip Chapman has joined Optical Micro-Machines Inc. as chief financial officer. Previously, he served as chief financial officer at Microchip Technology Inc., helping the company grow from a venture-backed private company to an international manufacturer of programmable controllers.
Arlon Martin has joined Agility Com munications Inc. as marketing vice president. Martin was previously director of marketing and general manager at Lucent Technol ogies' Optoelectronics Div.
Pearse Flynn, formerly president and chief operating officer of the recently acquired Newbridge, has been appointed president of Alcatel's Carrier Networking Group. In his new role, Flynn will lead the company's networking and internetworking activities aimed at the carrier market. He will join Alcatel's Executive Committee. Christian Reinaudo, president of Alcatel's Optics Group and Ron Spithill, president of Alcatel Asia Pacific, will also join the Executive Committee.
Rhett Caltrider has been named chief technology officer and director of technical services at PB Telecommunications Inc., a subsidiary of Parsons Brickerhoff. In his new position, he will lead development of the company's technical-engineering capabilities and participate in the business development process. Caltrider comes from Unisys/HSA Corp., where he served as vice president of sales and business development. He previously held technical and business-development positions with AT&T Network Services, US West, and MCI.
Dr. Sid Chaudhuri, Dr. Evan L. Goldstein, and Dr. Lih Y. Lin have joined Tellium Inc.'s chief technology office. They will focus on developing the company's third-generation optical design. Dr. Chaudhuri comes from Bell Laboratories, where he developed intelligent optical-network architectures using all-optical switching technologies and spearheading AT&T's Core Transport Network architecture. Dr. Goldstein joins Tellium after a 15-year career of distinguished research in multiwavelength lightwave-network research. At Bell Communications Research, he carried out early experimental work on optical-communications networks and became a leading authority on the physics and system performance of erbium-doped fiber amplifiers. Dr. Lin comes to Tellium from AT&T Research Labs, where she initiated and conducted the MEMS research program and demonstrated micromachined optical switches and various optical components for high-capacity optical transport networks.
Dr. Michael Y. Rondeau has been appointed to the board of directors of Allegro. He is president and CEO of Valdor Fiber Optics Inc. Prior to that, Rondeau worked with AT&T Bell Laboratories and Bellcore (now called Telcordia Technologies) for 10 years as a manager and scientist. He patented and designed numerous fiber-optic devices while at AT&T and launched and managed a fiber-optic laboratory for Bellcore.
Kristin R. Engdahl has joined T Soja & associates Inc. as sales and marketing manager responsible for the Global Telecom Facilities Directory.
Charles Orsel des Sagets has been appointed chief executive officer of Band-X. Formerly, he worked for AT&T in France and the United Kingdom, where he was responsible for wholesale IP and bandwidth. He will build Band-X's portfolio of IP, networks, and co-location services in the French market.
Salvatore Napoli has been hired as operations manager for Intertek Testing Services', responsible for the planning and implementation of progress measurement processes for the company's Boxborough, MA, lab, ensuring on-time, quality deliverables to clients. He has over 10 years of operations leadership experience, most recently as operations manager for General Electric's Industrial Systems Div.
Alfred Hildebrand has joined C Speed Corp.'s technical advisory board. He is currently the chairman of Inviso Inc.
The Fiber Optics LAN Section of the Telecommunications Industry Association has elected officers for 2000. Dan Silver of 3M was elected Section Chair; Bob Pollock of Siecor was elected Section Vice Chair; Louise Bryant, Lucent Technologies, was elected Chair, Communications Subcommittee; Julie Sheffer, Corning, was elected Vice Chair, Communications Subcommittee; John Struhar, Lucent, was elected Chair, Membership Committee; Bob Brocklehurst, Allied Telesyn International, was elected Vice Chair, Membership Subcommittee; Herb Congdon AMP/Tyco Electronics, was elected Chair, Standards Subcommittee; and Scott Stevens CommScope, was elected Vice Chair, Standards Subcommittee.