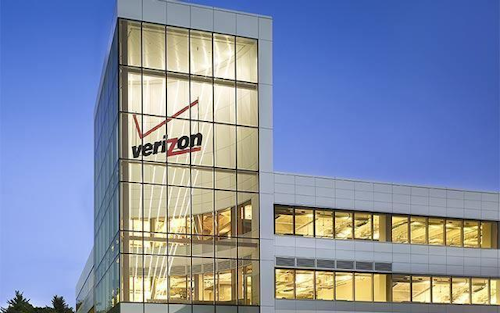 Verizon Communications Inc. (NYSE, NASDAQ:VZ) says that non-GAAP profits advanced by double digits versus the year-ago quarter in the second quarter of 2015. The company reported non-GAAP earnings per share (EPS) of $1.04 in the most recent quarter, versus the $0.91 of 2Q14, a growth of 14%.

The company reported top-line revenue growth sparked by wireless and FiOS; emerging revenue from the Internet of Things (IoT) and telematics; and what it described as "continued strong cash flow."

"Verizon has delivered another quarter of strong financial and operational results, based on consistent network reliability and superior value that continues to attract new customers," said Chairman and CEO Lowell McAdam, via a press statement. "In the second quarter, we again balanced quality Verizon Wireless connections growth with low churn and profitability, and we announced and completed our acquisition of AOL. We're now poised to offer customers exciting new over-the-top (OTT) mobile video services, and we look forward to a very positive second half of 2015."

Along those lines, Verizon said it expects a higher year-over-year growth rate in third-quarter 2015 than in second-quarter 2015. For the full year, Verizon estimates consolidated revenue growth of at least 3.0%, not including revenues from AOL.

On the wireline side, Verizon reported FiOS revenues increased 10.0% year-over-year to $3.4 billion, thanks in part to 72,000 FiOS Internet and 26,000 FiOS Video net additions during the quarter. Verizon says it had 6.8 million FiOS Internet and 5.8 million FiOS Video connections at the end of the second quarter, up year-on-year by of 8.1% and 6.4%, respectively. FiOS Internet take rates stood at 41.4% by the end of the most recent quarter, an improvement over the 40.1% of 2Q14. FiOS Video's take rate was 35.7% at the end of 2Q15, up slightly from the 35.3% of the second quarter of 2014.

The revenue figures include markets in California, Florida, and Texas that Verizon plans to sell to Frontier in the first half of next year (see "Verizon to sell certain wireline assets to Frontier, lease wireless tower rights").

The company also reported they had migrated an additional 51,000 subscribes from copper to its fiber-optic network. Verizon hopes to move 200,000 subscribers to fiber by the end of the year.

For more information on high-speed transmission systems and suppliers, visit the Lightwave Buyer's Guide.