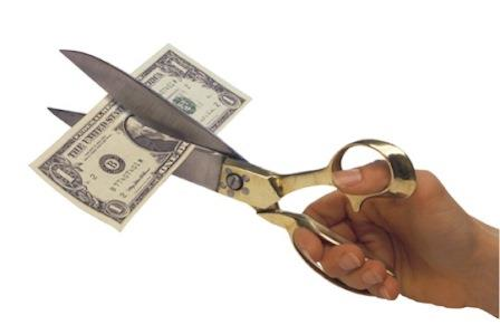 Management at optical component and subsystem supplier Finisar Corp. (NASDAQ: FNSR) yesterday announced the first quarter of fiscal 2015, ended July 27, 2014, achieved another revenue record and marked the eighth consecutive quarter of revenue growth. However, they also announced they expect that growth run to end in the second quarter of fiscal 2015, which ends in October.

Sales of optical transceivers for wireless applications led to the revenue success in 1Q15, offsetting softness in Ethernet module revenues. Yet the wireless segment will be the main cause of the present quarter's softness as well.

"While demand for our transceivers that address wireless applications was very strong in the first quarter, demand for these products is now expected to decrease in the second quarter. We expect the demand to return and revenues to increase sequentially for these products in the third quarter. As a result of this decrease in demand for wireless transceivers, as well as a decrease in demand for telecom products due to soft carrier spending and a decrease in demand from several datacom customers with lumpy order patterns, we expect our overall revenues to decline in the second fiscal quarter," explained Eitan Gertel, Finisar's CEO, via a company press release.

The company saw revenues of $327.6 million, up $21.6 million, or 7.1%, from $306.0 million in the preceding quarter. The revenues were within the company's guidance of $320 to $335 million. They also significantly outpaced year-ago revenues of $266.1 million.

Yet while the wireless success was good for revenues, the low-margin devices didn't help the company's gross margin, which declined sequentially from 31.6% to 30.2% on a GAAP basis and from 34.2% to 32.0% non-GAAP. Margins aren't expected to improve in the near future. Company CFO Kurt Adzema told attendees on an analyst call yesterday afternoon that he expects non-GAAP gross margins to remain in the low 30s for the rest of Finisar's fiscal year.

Shorter term, management forecasts revenues for 2Q15 to fall within the range of $305 million to $320 million, non-GAAP gross margin of approximately 31% to 32%, non-GAAP operating margin of approximately 8.5% to 9.5%, and non-GAAP earnings per diluted share in the range of approximately $0.23 to $0.27.

The lack of near-term optimism has sent some investors heading for the exits, both in after-hours trading last night and again this morning. As of 11:04AM EDT, Finisar's stock was trading at $17.53, down $0.84 (4.57%).
Yet not everyone has abandoned their faith in the company's stock. Simon M. Leopold, communications equipment analyst and managing director at Raymond James, maintained his "strong buy" rating on Finisar's shares in a note to investors this morning. "The longer-term opportunities linked to optical in data centers remain," he wrote.

For more information on optical modules and suppliers, visit the Lightwave Buyer's Guide.