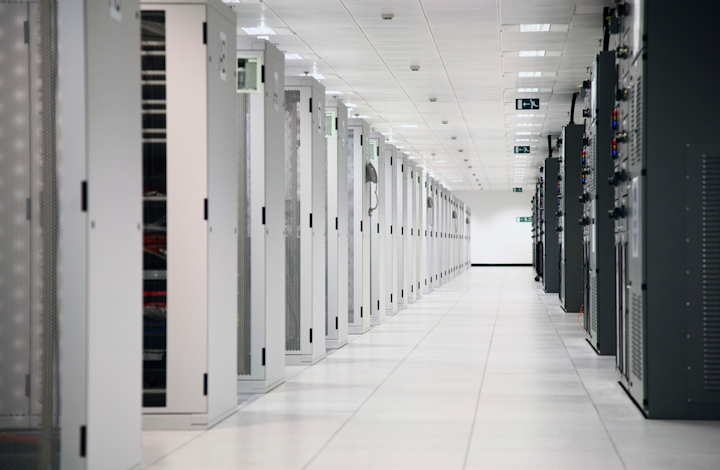 Growth in data center switch sales revenue slowed significant in the third quarter of 2019, says Dell'Oro Group in a new report. The 2% rise year-over-year was the smallest in the past five years, the market research firm states in its latest Ethernet Switch – Data Center Quarterly Report. And things aren't expected to improve overnight.
"Although spending from some Tier 1 cloud providers such as Google, Amazon, and Microsoft accelerated during the quarter, softer demand across the broader market of Tier 2 cloud providers and some large enterprises suppressed market growth," said Sameh Boujelbene, senior director at Dell'Oro Group. "We expect softness in the data center switch market to persist through the end of the year, and into the first half of next year, due in part to delays in the 400-Gbps refresh cycle. Spending on data center switches is expected to improve in the second half of 2020."
Cisco stayed atop the revenue share leaderboard during the quarter. Meanwhile, white box vendors, Arista, and H3C each gained share year-over-year. Cisco's lead comes in part from its top share in 100-Gbps revenue, although Arista Networks shipped the most product within this category. Meanwhile, Arista joined Juniper Networks in reporting shipments of 400-Gbps switches (see "Juniper Networks embraces 400 Gigabit Ethernet"); Dell'Oro says that Google is the primary user of such technology.
Dell'Oro's Ethernet Switch – Data Center Quarterly Report covers Ethernet switches for server access, server aggregation, and data center core. (Software is addressed separately.) The report contains market and vendor-level information on manufacturers' revenue; ports shipped; average selling prices for both modular and fixed managed and unmanaged Ethernet switches (1000 Mbps,10, 25, 40, 50, 100, 200, and 400 Gigabit Etherent); and regional breakouts.
For related articles, visit the Business Topic Center.
For more information on high-speed transmission systems and suppliers, visit the Lightwave Buyer's Guide.
To stay abreast of the Ethernet switch space, subscribe to Lightwave's Datacom/Data Center Newsletter.