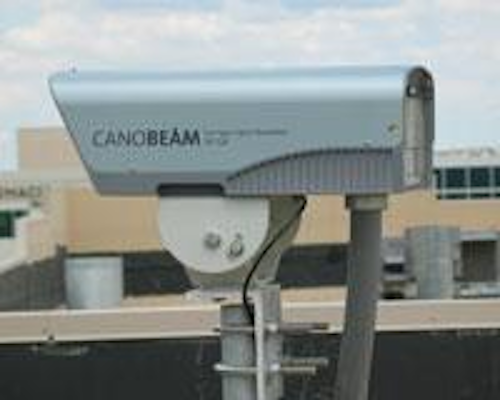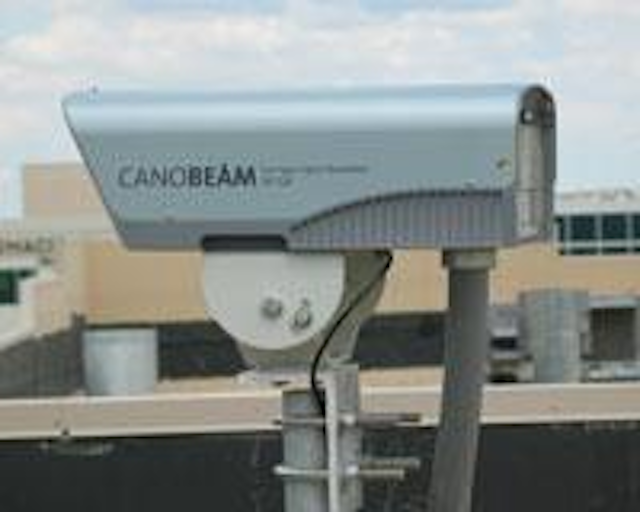 Free-space optics systems have increased in popularity. In the United States, they've found extensive use for enterprise and campus links as well as military and homeland security applications.
Free-space optics (FSO) systems-which use light to provide a wireless point-to-point communications link, much in the manner of digital microwave connections-made a significant splash after the 9/11 tragedy in New York City when several large end users turned to the technology while local carriers rebuilt their networks. However, disaster recovery represents only one role these systems can play. Proponents have touted FSO for everything from enterprise and campus networks to carrier last mile and wireless backhaul links to classified military and government use. Certainly, system vendors have attacked each of these markets. According to industry sources, FSO has made headway in all of these applications; however, certain markets offer more success stories than others.
Vendors agree that the enterprise space has embraced FSO most warmly, particularly in the United States. According to Ken Ito, assistant director, Canon Broadcast & Communications Division, Canon USA (Ridgefield Park, NJ), enterprises like the technology for its ability to provide gigabit-speed links where a fiber-based alternative is either physically impossible or merely impractical. Such scenarios include downtown areas where digging up streets is not an option and campus environments where the ability to install a network more quickly and flexibly than laying cable has appeal. As the price of FSO equipment shrinks-Ito says they've dropped from $300,000 for the first generation of products to potentially $15,000 combined for both ends of a point-to-point link-the economic argument versus fiber becomes even stronger.
Jeff Bean, director of marketing at FSO vendor LightPointe (San Diego), says the enterprise represents between 75% and 80% of the market. The company has had success with several large customers of this stripe, including the Memorial Sloan-Kettering Cancer Center and United Nations. "Once you have big-name customers that are deploying the technology, that goes a long way toward validation in the marketplace," he says of FSO acceptance.
The concept of a campus environment can be expanded to include military bases and government facilities, where Sunny Taylor, president and CEO of fSONA Systems (McLean, VA), says her company has enjoyed success. In addition to the qualities that entice civilian users, the fact that FSO doesn't suffer from the interference issues common to RF wireless appeals to military users, she says. The fact that fSONA's systems provide eye-safe operation enables particularly high output power, and the 1550-nm operating puts the communications link in a wavelength region that night-vision goggles can't detect, she adds.
The popularity of the technology with the government and military extends to homeland security applications as well, Taylor asserts. "Anything connected to digital video applications for port security, border security, [and] customs," she says.
One market where the technology remains stymied is the U.S. carrier space. Ito says potential remains, although Bean claims that the major U.S. service providers don't appear very interested.
Taylor, however, thinks the door may be opening a bit. "Based on the recent situations with the hurricanes and in the Gulf and all, we've had significant purchases related to disaster recovery," she explains. "We have several [carrier deployments] in the U.S., based on some of the disaster recovery requirements. They were very quick to call upon us to help with filling in holes in their network. And I see that as making progress."
Carriers overseas have adopted the technology more quickly, according to the vendor sources. Ito says wireless backhaul is a driver as service providers outside of the U.S. implement 3G networks. As these carriers add mobile video services, the demand for FSO technology will increase, he believes. Both Bean and Taylor agree, citing opportunities in emerging countries that don't have a modern wired infrastructure in place.
Around the world, "wireless is a technology that people are getting more comfortable with," Ito says. As a greater percentage of potential customers go from merely having heard about FSO technology to being familiar with an existing deployment, the amount of education vendors have to provide has decreased, he says. Taylor and Bean concur, which means FSO should continue to find increasing acceptance in a variety of applications in the future.
---
Municipal broadband reform expected
Municipal broadband should be another widely debated subject on Capitol Hill next year. Today, 14 states have laws on the books that prohibit or hinder municipalities from offering broadband services, including Colorado, Florida, Illinois, Indiana, Iowa, Louisiana, Michigan, Nebraska, Ohio, Oregon, Tennessee, Texas, Virginia, and West Virginia. Lawmakers on both sides of the issue introduced legislation during the first session of the 109th Congress, and others are expected to follow suit during the second session.
Preserving Innovation in Telecom Act of 2005. Introduced in the House of Representatives last May by Rep. Pete Sessions (R-TX), this act is designed "to prohibit municipal governments from offering telecommunications, information, or cable services except to remedy market failures by private enterprise to provide such services." The bill is, in essence, an amendment to the much debated Section 253 of the Communications Act of 1934, which states that "neither any state or local government, nor any entity affiliated with such a government, shall provide any telecommunications, telecommunications service, information service, or cable service in any geographic area within the jurisdiction of such government in which a corporation or other private entity . . . is offering a substantially similar service."
Community Broadband Act of 2005. Senators Frank Lautenberg (D-NJ) and John McCain (R-AZ) introduced this act last June. A bipartisan response to the Sessions Bill, the Community Broadband Act strives "to amend the Telecommunications Act of 1996 to preserve and protect the ability of local governments to provide broadband capability and services." Under the Lautenberg-McCain bill, no state can prohibit a municipality from offering broadband services to its citizenry, but it also stipulates that a municipal telecom provider cannot abuse its governmental authority to discriminate against private competitors.
Broadband Investment and Consumer Choice Act. Proposed by Senator John Ensign (R-NV), this act includes a provision entitled "Protections against Undue Government Competition with the Private Sector," which mandates that municipalties offer an RFP to the private sector before launching a build-out of its own.
Senator Ted Stevens (R-AL) also is expected to introduce a telecom reform bill that will likely include a provision on public broadband.
"Given the complexity of telecom reform, we expect long deliberations in both houses of Congress," noted James Baller, founder of the Baller Herbst Law Group (Washington, DC, and Minneapolis), in his keynote address at the FTTH Conference in October. "These debates are likely to last at least a year or two- and maybe longer."
-Meghan Fuller