Steve Chaddick, a founding member of CIENA's (Linthicum, MD) management team and currently CIENA's senior vice president of strategy and corporate development, has been appointed acting president of CIENA's core-switching division. Before joining CIENA, Chaddick was vice president of engineering at AT&T.
H. Brian Thompson will be appointed as an independent director on the board of directors of Williams Communications Group Inc. (Tulsa, OK), concurrent with the company's previously announced initial public offering. Thompson has been chairman and chief executive of Global TeleSystems Group Inc. (McLean, VA) since March 1999. He is also a member of the board of directors of Bell Canada International Inc. and of the management committee of Paging Brazil Holding Co. LLC. Thompson is co-chairman of the Global Infrastructure Commission and served as chairman of the Advisory Committee for Telecommunications for Ireland's Department of Public Enterprise.
Robert J. Stanzione has assumed the responsibilities of president and chief executive of ANTEC Corp. (Duluth, GA). In his expanded role, Stanzione will have full responsibilities for all of ANTEC operations and performance. He joined ANTEC in1998 as the company's first chief operating officer.
Michael Hassebrock has been appointed vice president of marketing at Nanovations Technologies Inc. (Miami, FL). He joins the company after five years as general manager and director of business product planning for Lucent.
Earnest L. Hatfield has been appointed vice president of fiber-optic cable manufacturing at Berk-Tek's Fuquay-Varina, NC, facility. He will be responsible for strengthening manufacturing operations as well as the overall Faquay-Varina organization. Hatfield formerly worked at Alcatel, Union Camp Corp., Corning Inc., and Siecor.
Dave A. Norbury, president and chief executive and director of RF Micro Devices Inc. (Greensboro, NC), has been named to the board of directors of Digital Optics Corp. (Greensboro, NC).
Richard Irwin has been named chairman of the board of directors at IXC Communications Inc. (Austin, TX). An IXC board member since 1992, Irwin is president of Grumman Hill Co. LLC, a merchant banking firm. Also, Stanley W. Katz has been named chief financial officer. President and founder of the corporate finance management consulting firm American Business Development Corp., Katz has served as an advisor to IXC since 1993 on strategic planning and various joint-venture and merger agreements.
Peter R. Maguire has joined Avanex Corp. (Fremont, CA) as vice president of sales. He has 24 years' experience in the sales communications industry.
Doug Elliot has been elected the new president of the Fiber Optic Association Inc. (FOA-Boston) and began serving his term June 1. Elliot follows Jim Hayes, founding president, and Paul Rosenberg as the third head of the FOA since its inception in 1995.
Paul Matranga has joined Vitesse Semiconductor Corp. (Camarillo, CA) as vice president of quality. He will be responsible for management and continuous improvement of the company's quality system worldwide. Previously, Matranga spent more than 14 years in the industry, most recently at Intel.
David Welsh has been appointed sales director at Elliot Scientific Ltd. (Harpenden, Herts, UK). He joins the company after spending 12 years at Newport Ltd. Also, Chris Brady has been named sales manager of the components group. He has been with the company for the last two-and-a-half years as product manager for its Elliot Martock product range.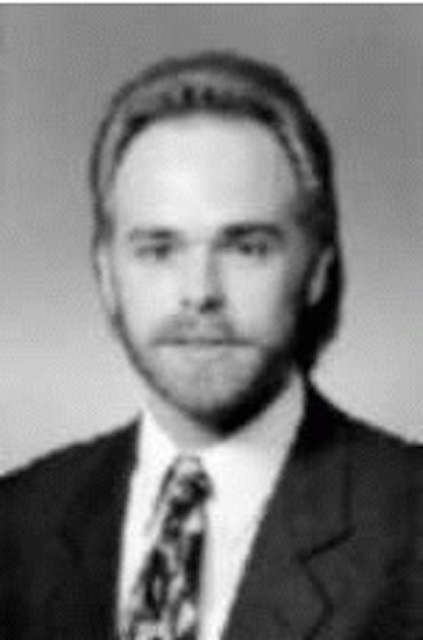 Tim Cathcart has been appointed vice president of network implementation at BTI (Raleigh, NC). Cathcart is responsible for network translations in the company's local and long-distance switching systems. He also oversees the engineering and design of the SS7 signaling network.
and deployment of advanced network applications. Cathcart has more than 13 years' experience in the telecom industry.
Jim Dolce, president and chief executive of Redstone Communications has been appointed to Qtera Corp.'s (Boca Raton, FL) board of directors. Dolce founded Redstone Communications in 1997. Former employers include Cascade Communications (now Lucent Technologies) and Promptus Communications, which he founded.
Peter Parrish has been appointed vice president of marketing at ARTIS Software Corp. (San Jose, CA). Parrish is responsible for developing all marketing activities for the company and strengthening and expanding the sales and marketing efforts for the U.S. market. Dr. Parrish brings to ARTIS more than 25 years of management experience. Before joining the company, he worked with the Strategic Business Development Group of the Hewlett-Packard EEsof Div. There, he was also responsible for managing the NIST ATP Photonics program. Parrish has also held management positions in marketing, sales, and business development with other industry-leading companies such as Tanner Research Inc. and Alpha Industries.
David J. Ayers has been named vice president of switching hardware development for the Switching and Access Solutions business unit of Lucent Technologies (Naperville, IL). Ayers will lead hardware development efforts for Lucent's switching products such as its 5ESS Switch, the most widely deployed in the world. He will lead a global team responsible for bringing products from the lab to market and overseeing the total product life cycle.