By ROBERT PEASE
As user demand for greater bandwidth and increased interconnectivity to the desktop and throughout the network becomes stronger, the requirement for media conversion will grow with it. In its latest report on media conversion, ElectroniCast Corp. (San Mateo, CA) says strong bandwidth demand is matched by rapidly growing demand for global broadband connectivity.
Interactive multimedia terminals, videoconferencing, and rapid access to massive databases are seen as productivity increasing tools with a quick payback. The expanding capabilities, however, must often be accomplished without making the currently operational or legacy network products obsolete. That's the good news for media converters-the products that modify and extend existing and new networks by enabling interconnectivity between dissimilar media.
According to Stephen Montgomery, president at ElectroniCast, local area networks (LANs) are becoming larger and more complex because of their need to reconfigure, relocate, and extend. As companies reorganize, restructure, and improve the way they use computer technologies, a trend toward decentralized computing and the increasing LAN complexity has appeared. These continuing LAN changes, when made in cable networks, represent a major ongoing operational expense and a disruption of work.
Network administrators are facing continuous challenges to upgrade their existing network infrastructure to accommodate other types of media, including copper-to-fiber, multimode-to-singlemode, and even coaxial to unshielded twisted-pair (UTP) copper. Using media converters, the network administrator can inexpensively meet the challenges of upgrading while limiting network downtime.
The data from ElectroniCast suggests the global consumption of media-converters should continue to grow from more than $143 million in 1998 to over $1 billion in 2008. Although North America will continue to be the largest consumer of media-conversion products, its average annual growth rate will lag other parts of the world during the same period. For example from 1998 to 2003, North America's consumption will grow an average of 21.3%, outpaced by rates in other regions like Europe (29.5%), Japan/Pacific Rim (33.5%), South America (39%), and the rest of the world (101.4%).
However, growth rates across the entire market will decline from 2003 to 2008, with an average global growth rate of 17%. South America will experience a dramatic increase in market share to 7.4%, or $74.25 million by 2008.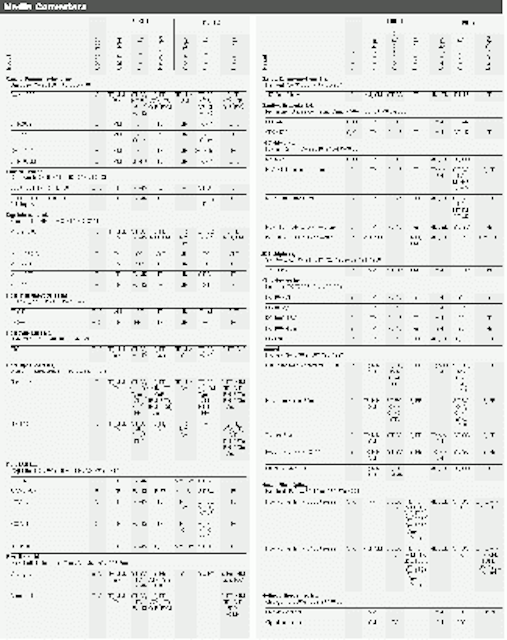 Despite these generally rosy numbers, manufacturers express mixed feelings about the health of the media-converter market. Companies like Lancast Inc. (Nashua, NH) and Omnitron Systems Technology Inc. (Irvine, CA) view the market as growing and competitive, particularly in the enterprise arena.
"With the development of high-speed, lower-cost PCs, and with multimedia applications fueling the exponential growth of data traffic, Ethernet technology has evolved to higher speeds, from Ethernet to Fast Ethernet and Gigabit Ethernet," says Alex Saunders, president and chief executive officer at Lancast. "The demand for high speeds combined with the limitations of copper-based wiring infrastructures has led to the deployment of fiber-optic cabling in many Fortune 500-class companies, including the banking industry, financial- services markets, manufacturing, education, and a number of others requiring high availability and performance. As a result, the enterprise media-converter market segment has evolved into a fast growth market."
Saunders backs his claim with a 1998 research report from Frost & Sullivan, an industry analyst firm in Mountain View, CA, that indicates an annual growth of 32% to 39% annually for media conversion in the enterprise space. He also points out the huge installed base of Internet Protocol (IP)/Ethernet infrastructure that exists today, supported by LAN switches and Fast Ethernet. However, while providing great improvements, these networks will eventually have to face the challenge of fiber-optic conversions to achieve the higher transmission speeds, greater capacity, and longer distances being driven by greater bandwidth demand.
"Although the market is growing, it is being affected by several conflicting powerful forces," says Arie Goldberg, president and chief executive officer at Omnitron. "Market expansion is fueled by the general expansion of the networking technology market and, specifically, its fiber-optic segment, including fiber-to-the-desktop applications and rapidly changing technologies, along with business mergers and acquisitions. The result is the integration of networks of different types."
That's the good news. However, market shrinkage is resulting from the integration of fiber-optic technology into off-the-shelf networking equipment and the commoditization of fiber technology. The speed increases to gigabit and beyond is resulting in common use of fiber, which will eventually reduce the need for conversions.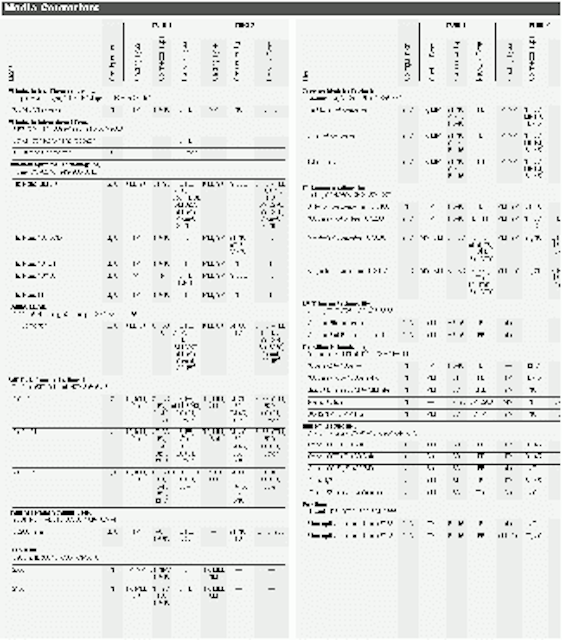 "Shifting and changing market conditions and technologies are causing companies to re-invent themselves, redefine their product mix, and redefine their target market," says Goldberg. "In the final analysis, we see a moderate growth of the market with different companies focusing on specific channels and vertical markets."
At 3M Volition Network Solutions (Austin, TX), the media-converter market appears to be flattening, if not declining for much the same reasons. Juan Pulido, the company's product marketing manager, says more and more switches are offering fiber-based uplink ports for connection to fiber backbones. Additionally, the deployment of more fiber in the LAN space appears to be slowing which in turn affects the deployment of media converters.
"However, with the cost of fiber coming down, an increasing number of organizations today are taking fiber further out into their LANs, thus increasing the need for media conversion," says Pulido. "Media converters have also decreased in price due to the new small-form-factor (SFF) interfaces. The price decrease allows users to use any dark fibers previously installed in data networks."
Allied Telesyn also feels the media- converter market has seen a resurgence with the acceptance of fiber to the curb and desktop. Wendy Perilli, business development executive at Allied Telesyn, feels that the optical fiber industry will drive the implementation of fiber.
"As fiber continues to answer the needs of higher bandwidth and scalability of network speeds, network designers will need to analyze the costs associated with gaining that higher bandwidth," says Perilli. "This will increase the need for media-conversion equipment among legacy networks looking to move to optical fiber without deteriorating the investments they've already made."
Along with the lower cost of fiber-optic cabling, a number of other trends are affecting the media-converter market. With the overall favorable impact of small-form-factor connectors, the ongoing battle between the MT-RJ, VF-45, LC, and others is not only causing confusion among users, but inefficiency for manufacturers of media conversion equipment. Different connectors are causing a wholesale redesign of many products due to their physical incompatibility with previous designs.
Other trends include the manufacturing of products offering longer distances, up to 100 km and beyond. There is increased demand for high-end, managed solutions and support for Gigabit Ethernet. The division between low-cost, low-end solutions and high-end, managed solutions is growing. Finally, companies need to aggressively pursue the international marketplace as global demand for media conversion begins to outpace the demand in North America.
Customers are also putting new demands on manufacturers. Physical size of the product is one issue. With the use of SFF fiber transceivers, media converters have seen a size reduction of more than 50%. In fact, says 3M's Pulido, there are media converters available the size of a cigarette box. The largest market demand continues to be centered on the basic copper-to-fiber conversions for Ethernet with niche products servicing other market-specific needs.
"With the moving targets of technologies and user expectations, media converter manufacturers are constantly reinventing themselves and the business they are in," says Goldberg. "That requires capital investment and marketing refocus. The Internet is changing the way products are marketed and sold. User and channel expectations about product quality and availability is putting pressures on manufacturers to stack products and become, in effect, stocking sites for their customers."
The bottom line for media conversion, however, is the increased use of optical fiber in the enterprise market. Fiber is already capable of meeting all the bandwidth capacity and applications requirements this space demands. If the business cases make more sense in terms of cost and adaptability, media converters should continue to enjoy a thriving market, both at home and abroad.