Emerging technologies may spark test's growth
Sep 1st, 2003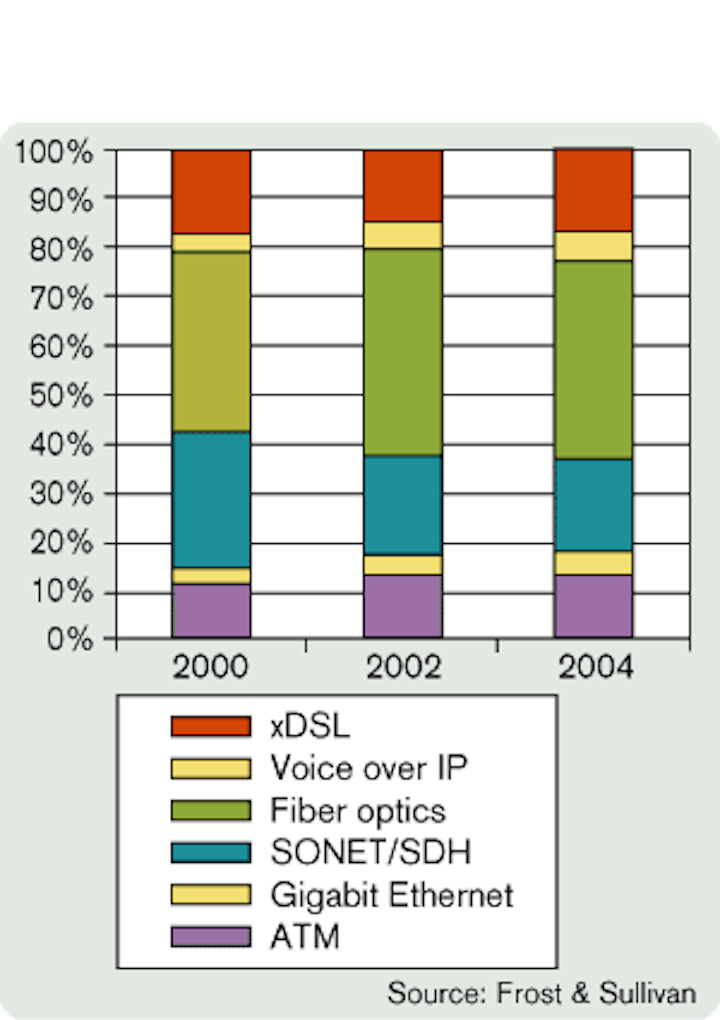 Last year, the communications test market totaled about $2 billion, a steep decline from its peak a few years ago. Weak economic conditions, coupled with excess capacity and a shrinking customer base, are responsible for the loss of revenue and unit shipments. Market researcher Frost & Sullivan (San Jose, CA) expects revenue to decline even further this year before it starts a slow recovery in 2004. The market should net $2.3 billion by 2006.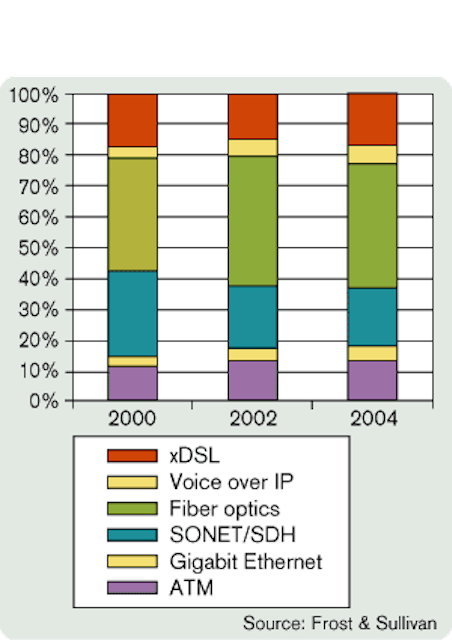 Demand for various test equipment is expected to pick up as new network technologies evolve, including DWDM, next-generation SONET/SDH, Gigabit Ethernet, resilient packet ring, voice over IP, DSL, and ATM over MPLS. New standards and protocols for high-bandwidth applications; the convergence of voice, video, and data; and growing Internet and intranet traffic are also expected to augment the need for sophisticated testing. As the complexity of networks increases, end users are demanding integrated solutions and high-quality services, says research analyst Jessy Cavazos.
For more details on the report, "Opportunity Analysis of Telecommunication & Data Communication Test Equipment Market," visit www.testandmeasurement.frost.com.