SONET/SDH market tops $1 billion in third quarter 2002
Feb 1st, 2003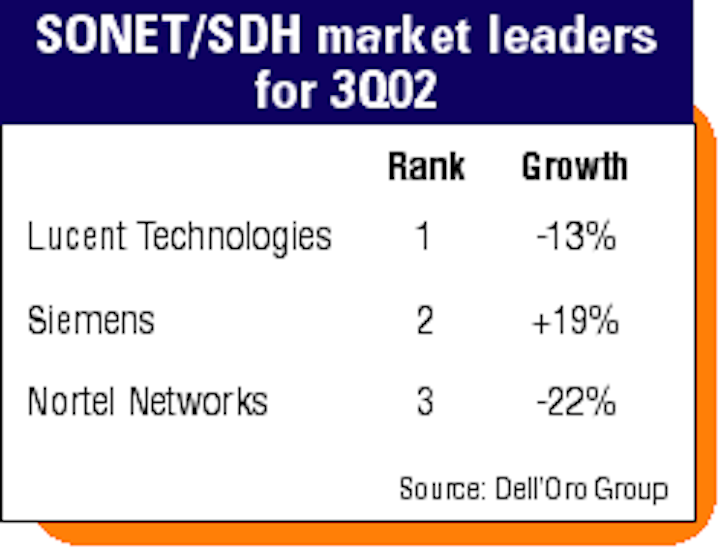 The SONET/SDH market netted $1.1 billion in the third quarter of last year, according to a new report from Dell'Oro Group (Redwood City, CA). This revenue represents two-thirds of the total optical transport market.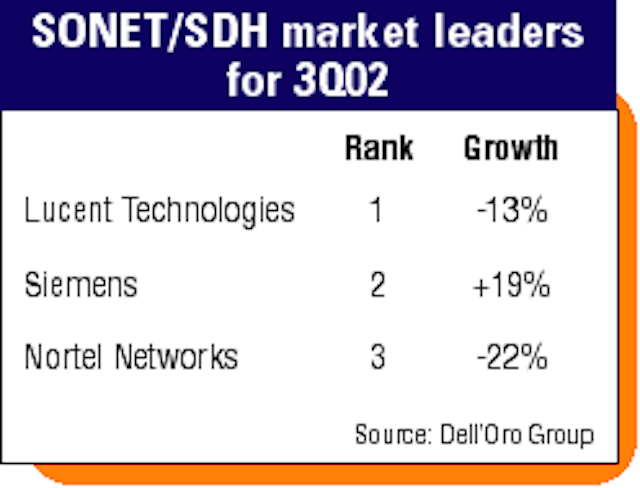 "Although the SONET/SDH market has declined quarter to quarter to $1.1 billion, it continues to represent a larger portion of the optical transport market, as fewer deployments of DWDM have been realized," contends analyst Jimmy Yu.
Lucent Technologies captured the largest market share, followed by Siemens. Both companies gained ground from the prior quarter when they ranked third and fifth, respectively. Siemens was the only vendor with sequential growth in the SONET/SDH market.
For more information on the report, "Optical Transport Report," call 650-622-9400 or visit the company's Website, www.delloro.com.