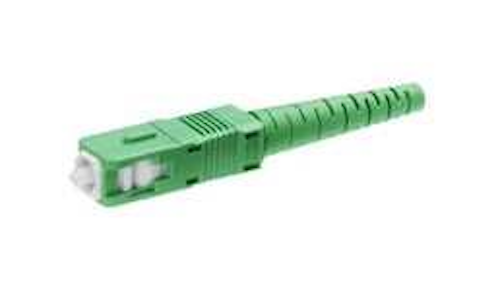 February 18, 2005 Marlboro, MA -- Senko announced that its SC line of singlemode Angled Physical Contact (APC) connectors and adapters successfully underwent a series of independent third-party laboratory tests for intermateability with other suppliers of SC products.
According to a press release, cable assemblies terminated with the company's and other suppliers' SC connectors and adapters were tested for insertion loss, return loss, and other performance parameters under GR-326-CORE Issue 3. Test results showed that the company's SC APC connectors and adapters exhibit a satisfactory level of interchangeability with other SC connector products, making them suitable for application in FTTP and other telecom networks which rely on multiple suppliers for the passive optical components deployed in their systems.
Also according to a press release, prior to the intermateability test, the company's SC APC connector successfully underwent environmental and mechanical testing under Telcordia GR-326-CORE Level 3 for Outside Plant applications, as well as the Underwriters Laboratory (UL) Standard 94 Flammability Test, obtaining a rating of V-0.
"The intermateability and GR-326-CORE series testing is a further indication of Senko's ongoing commitment to our customers for the increasing requirements and expectations of the telecommunications market," asserts Mark W. Johnson, senior executive VP and GM of Senko.