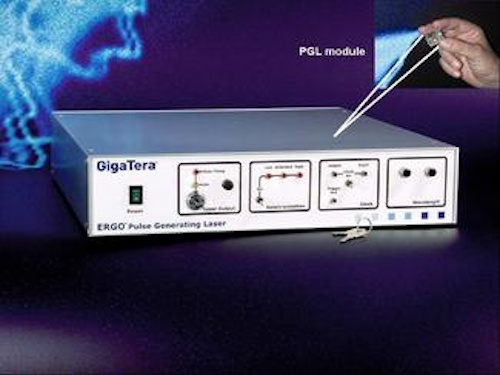 GigaTera Inc., manufacturer of high-speed pulse generating lasers for network transmission and system development, has announced new pricing for its ERGO pulse generating laser instrument.
"ERGO has been priced aggressively with the intention of passing on the economic and performance benefits of our unique design to our development customers," explains chief executive officer Andros Payne.
ERGO produces a stream of short, ultra-low jitter Return-to-Zero (RZ) optical pulses at a fundamental frequency of 10 GHz. It is ideally suited for network applications including 40- and 160- GHz transmission, optical demultiplexing, optical signal recovery, and test and measurement. ERGO is currently available as a simple turnkey, 2U high, rack mount instrument. Optional features include wavelength tuning over multiple channels in the C-band and an integrated reference clock.
GigaTera has set the base price of ERGO to $49,000 to further enable emerging RZ applications which would not be either attractive or feasible at current market prices. Additionally, GigaTera's unique ERGO technology scales to meet the size and cost requirements for network line card applications.
For more information about GigaTera Inc., headquartered in Dietikon, Switzerland, visit the company's Web site at www.gigatera.com.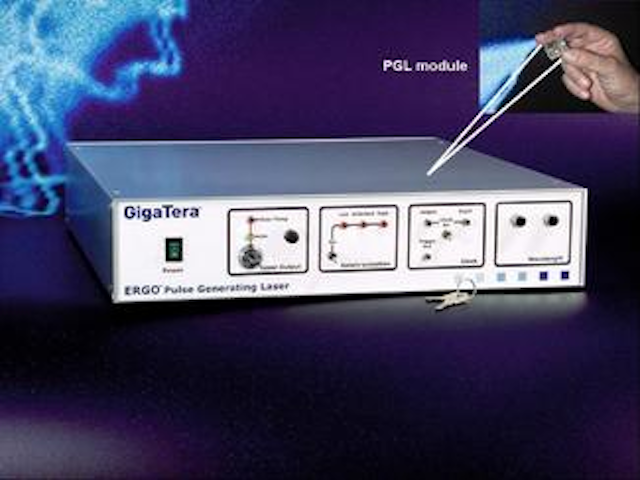 The GigaTera ERGO pulse generating laser instrument