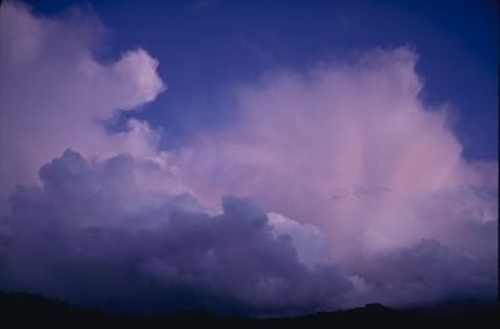 Respondents to a recent survey of North American enterprise network operators indicate that support of cloud services will drive their spending this year. Interest in the cloud will help support significant growth in North American enterprise and data center network investment in 2014, according to the market research firm's "2014 Network Equipment Spending and Vendor Leadership: North American Enterprise Survey" report.

The survey, which covers 207 North American organizations with at least 100 employees, investigated networking equipment, plans, and purchase influences over the next two years. Infonetics says the results provide insights into networking initiatives, budget priorities and growth, investment drivers and barriers, and vendor preferences.

"Our just-finished survey on network equipment spending indicates the outlook for network equipment is healthy," said Matthias Machowinski, directing analyst for enterprise networks and video at Infonetics Research. "Enterprises are expecting double-digit growth in their expenditures this year and next. How they are spending their budgets is changing, and allocations towards wireless LAN, network monitoring, and switches are growing. Greater spending on branch office infrastructure is also anticipated, a sign of confidence in continued economic expansion."

The survey reveals that the enterprises that responded spent an average of $1.1 million on networking equipment in 2013. That figure is expected to grow 19% this year, based attendee feedback.

Respondents named cloud support as their primary network initiative that will drive such growth in 2014. "Companies are embracing the cloud in a services model as well as building their own cloud-architected data centers, and this means upgrades to network infrastructure," Machowinski added.

Wireless LAN (WLAN) will be the second greatest investment driver this year, according to the survey.

When asked to name the top equipment vendor, approximately 75% named Cisco – an improvement over last year, Infonetics says. Juniper Networks also saw its ratings improve, gaining three positions in respondents' aggregated ratings.


For more information on high-speed network equipment and suppliers, visit the Lightwave Buyer's Guide.

Want to learn more about data center network innovation? Attend the Lightwave Optical Innovation Summit
The Lightwave Optical Innovation Summit will feature panels and presentations that will illuminate where optical innovation is required in carrier and enterprise/data center networks, what it should look like, and when it might appear. A wide range of experts from the user, technology development, academic, and analyst communities will offer their views on innovation in a variety of areas, including data center networks. Find out more about the Summit, which will be held in Austin, TX, July 14-16, at the Lightwave Optical Innovation Summit website.