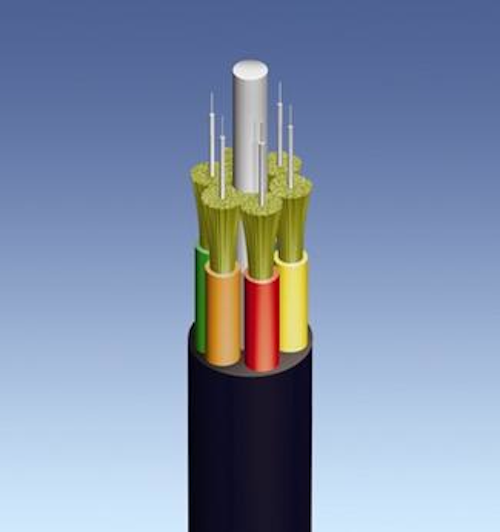 APRIL 21, 2009 -- AFL Telecommunications (search Lightwave for AFL Telecommunications,) is re-introducing its indoor/outdoor breakout cables, recently approved by the Mining Safety and Health Administration (MSHA).
"As we continue to seek opportunities to expand our fiber-optic cable product lines and tap into harsh environment markets, MSHA-approval is a necessity," says product manager Doug Baker. "By meeting MSHA requirements, we are able to work with various industries such as mining, providing additional, competitive options for communication systems."
Suitable for rugged applications and installations requiring increased performance, AFL's indoor/outdoor breakout cables feature a UV- and fungal-resistant semi-pressure extruded outer jacket. Individual subunits measure 2.5 mm, allowing for ease of field termination, and use water-blocking aramid, which further protects the tight-buffered fiber.
"The high performance nature of these products when combined with the relatively low weight and all-dielectric design make these cables ideal for communication applications in these environments," notes Bob Sebesto, market manager for mining.
AFL Telecommunications currently manufactures a diverse set of fiber-optic cable including optical ground wire (OPGW), all-dielectric self-supporting (ADSS), loose tube, and various premises fiber-optic cables.

Visit AFL Telecommunications