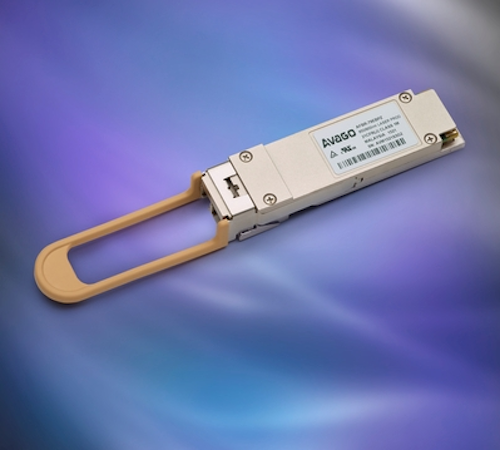 On the heels of agreeing to acquire communications semiconductor supplier Broadcom Corp. (NASDAQ:BRCM; see "Avago to buy Broadcom"), Avago Technologies Ltd. (NASDAQ:AVGO) has moved to streamline its operations by selling its optical modules business to Foxconn Interconnect Technology Ltd. (FIT). FIT is a wholly owned subsidiary of Hon Hai Precision Industry Co. Ltd. Terms of the deal are unknown.

In a letter dated August 24, 2015 and sent to his customers, FIT CEO Sidney Lu wrote that the company will acquire "the subsystem business and related assets" of Avago's Fiber Optic Products Division. Avago also has agreed to license designs and technology to FIT as well as serve as FIT's exclusive supplier of optical components, Lu wrote.

Avago has further agreed to act as worldwide sales agent for its former optical subsystems line after the deal closes through a strategic partnership with FIT. FIT will continue to sell its existing fiber-optic-related products.

More than 900 Avago employees will transfer to FIT once the deal concludes, which FIT expects to happen by early this November. The employees include engineers and marketing staff from Avago facilities in San Jose, Breinigsville, PA, and Singapore, as well as a manufacturing team in Mexico. They will become part of a new FIT Fiber Optics component unit, Lu wrote.

A source at Avago confirmed that the company had entered into a transaction with FIT, but declined to provide any details. The company's fiscal fourth quarter ends November 1, so it would seem likely the company will become more forthcoming by the time it reports those results.

The fate of the optical component technology Avago acquired via its 2013 purchase of CyOptics was the subject of significant speculation at ECOC this week (see "Avago strengthens 100G portfolio with CyOptics acquisition"). The fact that Avago will supply optical components to FIT implies that it will keep its hand in such technology to some degree. However, the modules business may have been seen as a less attractive fit for the company if it plans to focus primarily on semiconductors (or at least product lines with similarly attractive margins) once the Broadcom acquisition closes.

For more information on optical transceivers and suppliers, visit the Lightwave Buyer's Guide.