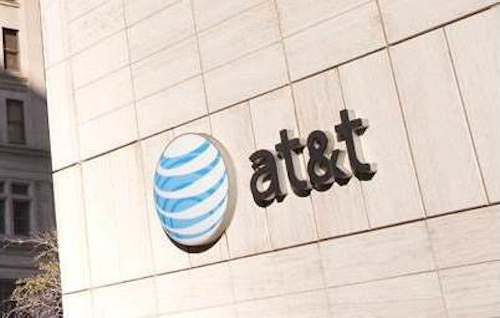 AT&T Inc. (NYSE:T) appears on the verge of receiving federal regulatory approval for its proposed acquisition of DirecTV (NASDAQ:DTV). Federal Communications Commission (FCC) Chairman Thomas Wheeler confirmed late yesterday that he has circulated an order recommending approval of the deal, as long as certain conditions are met. Meanwhile, the Department of Justice has signaled its approval as well.

AT&T announced its intent to buy the satellite TV provider in May 2014 for $48.5 billion in stock and cash (see "AT&T to buy DIRECTV for $48.5 billion"). The company promised to leverage the synergies the deal would create to extend broadband services to additional customers beyond its previous plans. This includes connecting another 2 million locations to its 1-Gbps U-verse with AT&T GigaPower fiber to the home (FTTH) infrastructure.

Chairman Wheeler cited the increase in broadband penetration as a reason for consenting to the deal. "An order recommending that the AT&T/DirecTV transaction be approved with conditions has circulated to the Commissioners. The proposed order outlines a number of conditions that will directly benefit consumers by bringing more competition to the broadband marketplace," the FCC chairman said via a press statement issued July 20. "If the conditions are approved by my colleagues, 12.5 million customer locations will have access to a competitive high-speed fiber connection. This additional build-out is about 10 times the size of AT&T's current fiber-to-the-premise deployment, increases the entire nation's residential fiber build by more than 40 percent, and more than triples the number of metropolitan areas AT&T has announced plans to serve."

The two conditions relate to the FCC's recently issued Open Internet Order, which is intended to enforce Net Neutrality. They include:
To prevent discrimination against online video competition, AT&T will not be permitted to exclude affiliated video services and content from data caps on its fixed broadband connections.
AT&T will be required to submit all completed interconnection agreements to the FCC and provide regular reports on network performance.

Chairman Wheeler also proposed the appointment of an independent officer to keep tabs on whether the carrier is fulfilling these conditions.

Meanwhile, the Department of Justice issued a statement in which it said it believes the transaction passes antitrust muster.

"After an extensive investigation, we concluded that the combination of AT&T's land-based Internet and video business with DirecTV's satellite-based video business does not pose a significant risk to competition," said Assistant Attorney General Bill Baer of the Antitrust Division, in the statement. "Our investigation benefitted from the Division's close and constructive working relationship with the FCC. The commitments that the proposed FCC order includes, if adopted, will provide significant benefits to millions of subscribers."

Not surprisingly, AT&T issued a pair of statements expressing its pleasure with the two announcements. Its statement regarding Chairman Wheeler's approval acknowledged the presence of conditions. "We hope the order will be approved by the Commission quickly and we expect to close shortly thereafter," the statement concluded.

Which is not to say that everyone is happy. The American Cable Association (ACA), which is concerned that the combination would be able to ask exorbitant retransmission fees for the Root Sports regional sports networks that DirecTV and AT&T currently own.

"ACA believes that FCC approval of the AT&T-DirecTV merger along the lines proposed by FCC Chairman Wheeler in an order circulated last night would lack key consumer protections and result in all pay-TV subscribers paying higher prices for their television service in major markets (Pittsburgh, Denver, Seattle, and Houston)," said ACA President and CEO Matthew M. Polka via a press statement issued this morning. "It's disappointing that the Chairman does not seek to protect the competitive pay-TV market from the increased incentive of the combined company to charge its pay-TV rivals higher prices for the four Root Sports regional sports networks that AT&T and DirecTV will control post-merger.

"By charging higher prices for its RSNs to its pay-TV rivals, the new AT&T-DirecTV will not only drive up its rivals' customers' subscription fees, but it will reduce their funds available for deploying high performance broadband services in new areas," Polka concluded. "Now is the time for the other four Commissioners to become actively involved in reviewing the proposed merger order, and we hope they will insist that conditions are adopted to mitigate these concerns as part of any order approving the transaction."

For more information on FTTx equipment and suppliers, visit the Lightwave Buyer's Guide.