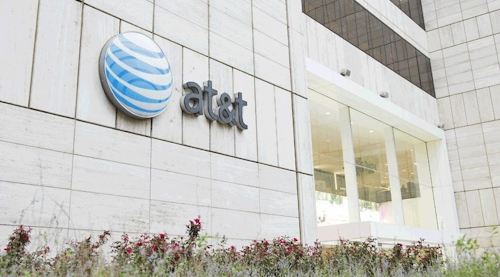 AT&T Inc. (NYSE:T) announced July 24 that it had closed its acquisition of satellite television provider DirecTV after receiving formal Federal Communications Commission (FCC) approval. AT&T agreed to several conditions in exchange for that approval, which cleared the way to create the largest pay-TV provider in the world.

The U.S. based Tier 1 service provider announced its intention to acquire DirecTV in May of last year for $48.5 billion in stock and cash (see "AT&T to buy DirecTV for $48.5 billion"). DirecTV shareholders will now receive 1.892 shares of AT&T common stock and $28.50 in cash per share of DirecTV.

While the FCC and the Department of Justice scuttled Comcast's proposed acquisition of Time Warner Cable (see "All eyes on Charter in wake of Comcast/Time Warner Cable merger failure") for antitrust reasons, the two federal regulatory authorities clearly viewed this mega-merger as less threatening, within well-defined boundaries (see "FCC chairman approves AT&T's DirecTV acquisition with conditions"). To this end, the FCC imposed several conditions on AT&T that had the perhaps not coincident effect of furthering the goals of its Open Internet Order and general desire to extend broadband penetration, particularly to residential and low income areas. The conditions will remain in place for four years and include:

AT&T must offer Internet service via fiber to the premises (FTTP) to at least 12.5 million customers, including residences, home offices, and very small businesses. If this condition is met, AT&T's broadband network will supply at least 25.7 million customer locations with broadband speeds of 45 Mbps or greater.
The company will offer its U-verse with AT&T GigaPower 1-Gbps service to any eligible school or library within the company's FTTP footprint requesting E-rate services (pursuant to applicable rules).
Within its 21-state wireline footprint, AT&T must offer discounted fixed broadband services to low-income households that qualify for the government's Supplemental Nutrition Assistance Program. Services with speeds of at least 10 Mbps, where available, will be offered for $10 per month. Elsewhere, AT&T must offer 5-Mbps services for $10 per month or, in locations where neither service is available, a 3-Mbps services for $5 per month.
AT&T cannot favor its own online video programming services when it comes to retail terms and conditions within its fixed broadband Internet services. However, the company can continue to offer discounted integrated bundles of its video and high-speed Internet services.
AT&T must submit all new interconnection agreements it reaches with peering networks and on-net customers for the exchange of Internet traffic to the FCC. The company must develop, in conjunction with an independent expert, a method for measuring the performance of its Internet traffic exchange and regularly report these metrics to the FCC.
AT&T must appoint a company compliance officer tasked with ensuring compliance with these conditions. The company also must hire an independent, third-party compliance officer to evaluate the officer's compliance plan and its implementation, and submit periodic reports to the FCC.

In exchange for accepting these terms, AT&T significantly strengthens its pay-TV presence. It now provides such services to more than 26 million customers in the U.S. and more than 19 million customers in Latin America, including Mexico and the Caribbean. It also controls DirecTV's valuable NFL Sunday Ticket service rights and assumes ownership of the Root Sports portfolio of U.S. regional sports networks. It also has part ownership of other sports channels, including The Tennis Channel, MLB Network, and NHL Network, as well as GSN (Game Show Network).

AT&T also has engaged with The Chernin Group on a joint venture, Otter Media, to invest in, acquire, and launch over-the-top (OTT) video services. The JV recently purchased of a majority stake in OTT services enabler Fullscreen.

The company says that current U-verse and DirecTV customers will see no changes in services. However, it promises to launch new integrated TV, mobile, and high-speed Internet offers "in the coming weeks."

To manage its new assets, AT&T has named John Stankey CEO of AT&T Entertainment & Internet Services. Stankey will lead the combined DirecTV and AT&T Home Solutions operations, reporting to Randall Stephenson, AT&T chairman and CEO. DirecTV President, Chairman, and CEO Mike White will retire.

For more information on FTTx equipment and suppliers, visit the Lightwave Buyer's Guide.