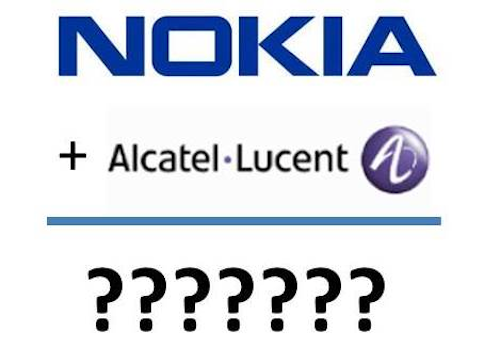 Nokia (NYSE: NOK) has confirmed that it is in what it called "advanced discussions" to acquire Alcatel-Lucent (NYSE: ALU). While emphasizing that the discussions may fail to bear fruit, the Finnish wireless technology giant said the discussions revolve around a proposal to buy the French systems house via a public exchange offer.

The announcement comes amid media speculation that Nokia was in talks to acquire Alcatel-Lucent's wireless business. However, the discussions are now confirmed to be farther reaching.

A potential tie up would be bold and risky, particularly given the two firms' difficult history with mergers. Nokia and Siemens combined networks businesses to create Nokia Siemens Networks, then sold off the optical networking portion of that business to Marlin Equity Partners as the collaboration failed to meet performance expectations (see "Nokia and Siemens to merge communications service provider businesses,""Nokia Siemens Networks to sell optical network hardware business to Marlin Equity Partners," and "Nokia to assume full ownership of Nokia Siemens Networks"). Alcatel-Lucent, as its hyphenated name implies, is the result of a 2006 merger between Alcatel and Lucent Technologies that also has struggled with integration difficulties (see, for example, "Alcatel-Lucent to cut 5000 jobs"). Current CEO Michel Combes has only recently succeeded in stabilizing the company via his Shift Plan (see "Alcatel-Lucent shifts and optical transport, FTTx shift with it" and "CEO Combes makes case for Alcatel-Lucent's shift").

A potential combination also would receive extremely close scrutiny – and perhaps interference – from the French government, which has already demanded an explanation of the proposed deal.

However, the combination of the two firms would make it the second largest telecommunications technologies firm worldwide, behind Huawei and just ahead of Ericsson. It would provide Nokia with an in-house source of IP transport technology (it currently partners with Juniper Networks for this capability) and strengthen its hand in software-defined networking (SDN) and network functions virtualization (NFV). It also would open opportunities in the North American market, where Alcatel-Lucent has been much more successful than Nokia in winning business with Tier 1 carriers.

While acknowledging the significant execution risk the proposed acquisition would pose, Mark Newman, chief research officer at market research firm Ovum, sees value in the move.

"Nokia will be fully aware of the risks associated with an acquisition of Alcatel-Lucent," Newman wrote in a research note released this morning. "In deciding whether to enter into advanced discussions it will have taken a long-term view of the size and scale needed to compete with Ericsson, Huawei, and software giants such as HP, Oracle, and IBM.
"Ovum's opinion is that the telecoms infrastructure market is polarizing rapidly between the tier-1 vendors (Ericsson and Huawei) and specialists. The move to SDN/NFV may accelerate this as several CSPs may wish to partner with a single vendor who will act as a systems integrator. The acquisition of Alcatel-Lucent's assets will propel Nokia to a tier-1 position and will open doors to much bigger, end-to-end contracts that have largely been exclusive to Ericsson and Huawei," he added.

The fate of Alcatel-Lucent's optical communications business would also worth watching, given the fact that Nokia decided to leave the space once already.

For more information on high-speed transmission systems and suppliers, visit the Lightwave Buyer's Guide.