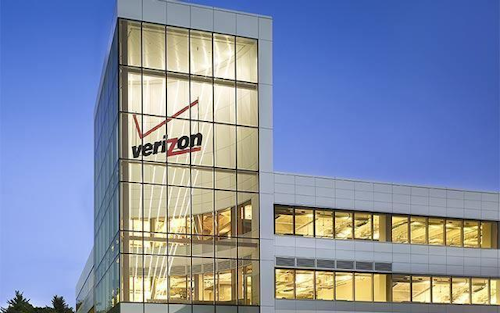 Verizon Communications Inc. (NYSE, NASDAQ: VZ) announced February 5 that it would sell its local wireline assets in California, Florida, and Texas to Frontier Communications Corp. (NASDAQ: FTR) for $10.54 billion. The Tier 1 service provider simultaneously announced a deal to least the rights to more than 11,300 of its wireless towers to American Tower Corp. (NYSE: AMT). American Tower will buy about 165 other Verizon towers. The total value of the wireless tower transactions will be approximately $5 billion, Verizon says.

At least some of the incoming cash will go toward a $5 billion stock repurchasing program.

Verizon says the wireline asset sales will enable it to concentrate that part of its operations, including its FiOS fiber to the home (FTTH) efforts, on the East Coast. Frontier will pay about $9.9 billion of the purchase price in cash, with the remaining $600 million coming in the form of assumed debt. The deal is subject to the usual closing conditions, including regulatory approval. Verizon and Frontier expect the transaction to close in the first half of 2016.

Frontier's potential new assets served approximately 3.7 million voice connections; approximately 2.2 million high-speed data customers, including approximately 1.6 million FiOS Internet customers; and approximately 1.2 million FiOS Video customers. The company described the combined footprint as "54 percent FiOS enabled." However, Verizon will hang onto its Verizon Wireless and Verizon Enterprise Solutions businesses in the three states.

This will be the second time Frontier has purchased Verizon wireline assets; Verizon sold similar assets in 14 states to Frontier in 2010; they included Arizona, California, Idaho, Illinois, Indiana, Michigan, Nevada, North Carolina, Ohio, Oregon, South Carolina, Washington, Wisconsin, and West Virginia. Frontier also recently closed a deal to buy wireline assets in Connecticut from AT&T (see "AT&T to sell Connecticut wireline business to Frontier Communications").

"These properties align with Frontier's disciplined strategic focus and enhance our footprint with rich fiber-based assets," said Maggie Wilderotter, Frontier's chairman and CEO. "We look forward to building on the strong results Verizon has delivered in these three states. Frontier has a solid track record of successful integrations, and we welcome the new employees who will help us implement our local engagement model in these markets."

Verizon also sold wireline assets in three New England states to Fairpoint Communications in 2007 (see "Verizon and FairPoint agree to merge operations in northern New England"). If this transaction closes, Verizon will be left with wireline businesses in Connecticut, Delaware, Maryland, Massachusetts, New Jersey, New York, Pennsylvania, Rhode Island, Virginia, and Washington, D.C. The footprint would include approximately 16.1 million wireline voice connections; 7.0 million high-speed data customers, including approximately 5.1 million FiOS Internet customers; and 4.5 million FiOS Video customers.

Tower transaction

As far as the wireless asset deal with American Tower, the 11,300 cell towers under lease discussions represent what Verizon termed "a significant majority" of the towers it now owns. The average term of the lease rights is about 28 years. As the leases expire, American Tower will have fixed-price purchase options to acquire the towers in addition to the 165 they're buying now.

Verizon will sublease capacity on the towers from American Tower for a minimum of 10 years for $1,900 per month per site, with annual rent increases of 2 percent. Verizon will have the option to renew the subleases for as long for a total of 50 years.

The companies expect this deal to close by the middle of this year.

For more information on FTTx equipment and suppliers, visit the Lightwave Buyer's Guide.