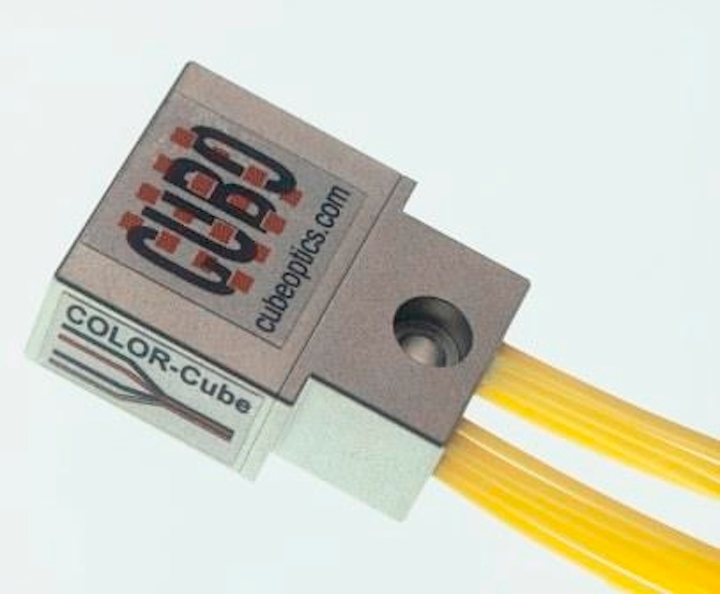 Huber+Suhner, a Swiss-based supplier of components and systems for electrical and optical connectivity, has purchased WDM technology provider Cube Optics AG. The purchase price was not disclosed, although Huber+Suhner says the deal was financed with company funds.

Based in Manz, Germany, Cube Optics specializes in WDM modules and systems based on injection molding technology as well as its fiber-optic expertise. The company is perhaps best known for the cube-shaped packaging of several of its WDM products. The company also offered optical transceivers and cabling products for a variety of applications, including metro networks and the data center (see, for example, "Cube Optics to supply DWDM technology to TELEHOUSE America" and "Cube Optics offers break-out cable for 40GBase-LR4/ER4 transceivers").

The company generated net sales of EUR 18.9 million in 2013.

Huber+Suhner expects the new assets will boost its offerings across the application spectrum, but particularly in data centers and fiber to the home (FTTH).

"As a result of the acquisition of Cube Optics, Huber+Suhner is enhancing the already successful position in broadband communication. Our company will gain access to 'free space optics' technology, to new customers in the growing field of transceiver production and above all acquire extremely well qualified employees," explained Huber+Suhner CEO Urs Kaufmann. "Synergies will be generated by the global sales network of Huber+Suhner and by product combinations. We anticipate a simple integration process characterized by continuity and will continue to rely on the current management team of Cube Optics and on Mainz as a location."

"The global presence and size of Huber+Suhner open up completely new possibilities for us, while offering ideal framework conditions for the future success of our technology," added Dr. Thomas Paatzsch, the general manager of Cube Optics. "I am convinced that Cube Optics and Huber+Suhner are perfectly suited in strategic terms, and that the combination will make a crucial contribution to both companies. In addition, I am very confident that the sustainable corporate culture and growth strategy of Huber+Suhner will also provide new prospects for our employees."

For more information on optical components and suppliers, visit the Lightwave Buyer's Guide.