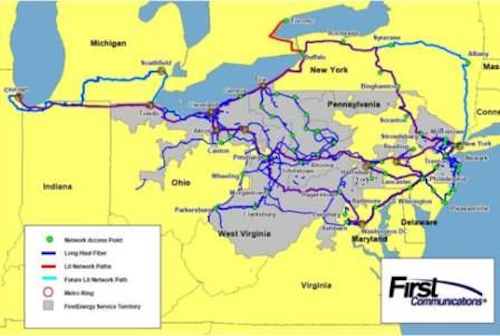 Zayo Group, LLC says it will continue its expansion-by-acquisition strategy via a definitive agreement to buy First Telecom Services, LLC (FTS) for $110 million in cash on hand.

First Telecom Services provides bandwidth Infrastructure services, primarily to other carriers, throughout the northeastern and midwestern United States. Its fiber-optic network comprises more than 8,000 route miles of fiber and approximately 500 on-net buildings. It is focused on providing dark fiber and wavelength services across its 11 state footprint, with the highest concentration of network and revenue in Pennsylvania and Ohio (see map below, courtesy of Zayo).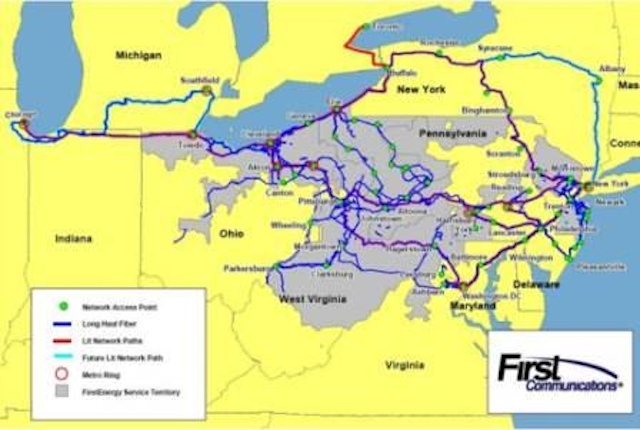 The acquisition will add fiber routes to Zayo's inventory as well as provide ownership of fiber routes it's using via long term indefeasible right of usage (IRU) agreements.

"This transaction strengthens Zayo's business both from a revenue and asset perspective," says Dan Caruso, president and CEO of Zayo Group. "First and foremost, FTS brings a strong and durable base of largely dark fiber revenue from a select group of strategic customers. Second, it secures Zayo's control over some critical and unique regional fiber routes."

Zayo already operates in the FTS region with similar products and customers, which the company says will streamline integration. Zayo expects that its new acquisition's products and network footprint will be fully integrated and available to all of Zayo's customers by the time the transaction closes. The company expects to reach that milestone by the end of this year.