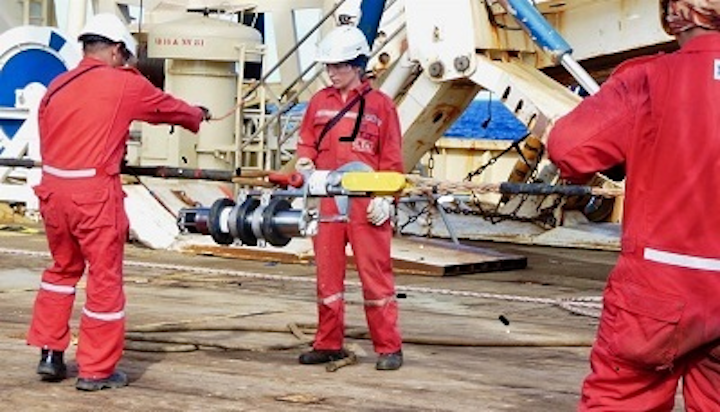 Seaborn Networks says it has finished the final splice for Seabras-1, the first direct PoP to PoP undersea cable system to link São Paulo, Brazil and New York. Owned by Seabras Group, the Seabras-1 submarine network should be ready for service in August 2017, according to Seaborn.
In January 2016, the company reported satisfying all conditions for the financing, and drawing necessary debt and equity funds. The Seabras-1 submarine cable system's completion is the result of over five years of work and more than $520 million of project financing (see "Seaborn Networks completes funding for Seabras-1 submarine network"). At least three service providers – Microsoft, Tata Communications, and TI Sparkle – have purchased capacity on the undersea cable system (see "Microsoft buys capacity on Seabras-1 submarine cable,""Tata Communications invests in Seabras-1 submarine network capacity," and "TI Sparkle buys Seabras-1 submarine network capacity").
Seaborn Networks is a developer-owner-operator of independent submarine fiber optic cable systems, including ARBR between São Paulo and Buenos Aires (see "Seaborn Networks, Grupo Werthein to connect Argentina and Brazil via submarine cable"), as well as Seabras-1 between New York and São Paulo.
Seabras-1 is operated and maintained from the Seaborn Network offices in the United States and Brazil, including Seaborn's own network operations centers in New Jersey and Massachusetts.
For related articles, visit the Network Design Topic Center.
For more information on high-speed transmission systems and suppliers, visit the Lightwave Buyer's Guide.