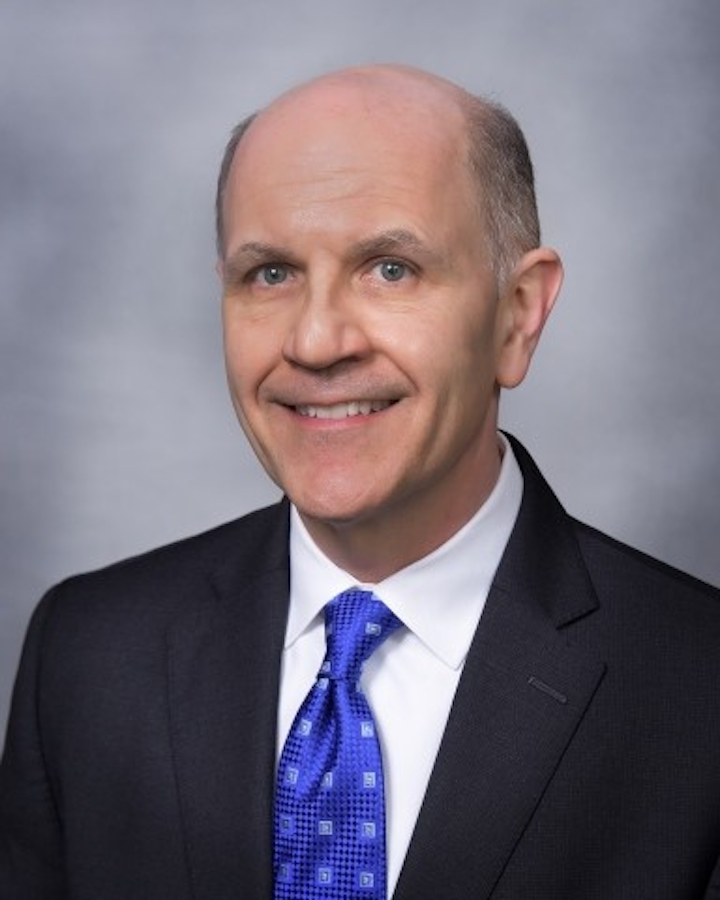 Panduit's new CEO Dennis Renaud
Cabling and connectivity provider Panduit Corp. appointed Dennis Renaud CEO on January 23 upon Tom Donovan's retirement from the position. Donovan was named president and CEO in August of 2015, and will support the transition as an advisor (see "Tom Donovan new president and CEO of Panduit").
Previous to the CEO role, Renaud led the company's enterprise business, says Panduit. His professional career has also included roles in sales, marketing, engineering, product management, and business unit leadership. Renaud, who has lived in Japan as well as the U.S., holds a Bachelor's of Science in Chemical Engineering from Penn State and a Master's Degree in Business Administration from Babson College.
"The Board is extremely enthusiastic about this appointment," said Don Mrozek, Panduit director. "[Andrew Caveny's] role as executive chairman continues our legacy of family business leadership, while Dennis is ideally suited to lead the company forward as CEO. He has 30 years of experience in the electrical and communications industry and a proven track record of success. Andrew and Dennis are committed to growing Panduit for the benefit of its employees, business partners, shareholders, and the communities in which it operates."
"Panduit is well positioned for growth, thanks to our exceptional leadership team, employees and channel partner community," said Caveney. "I'd like to thank Tom for his contribution to the success of the company and its culture. Tom's vision, integrity, work ethic, and commitment to Panduit and our employees is without equal."
For related articles, visit the Business Topic Center.
For more information on test instruments and suppliers, visit the Lightwave Buyer's Guide.