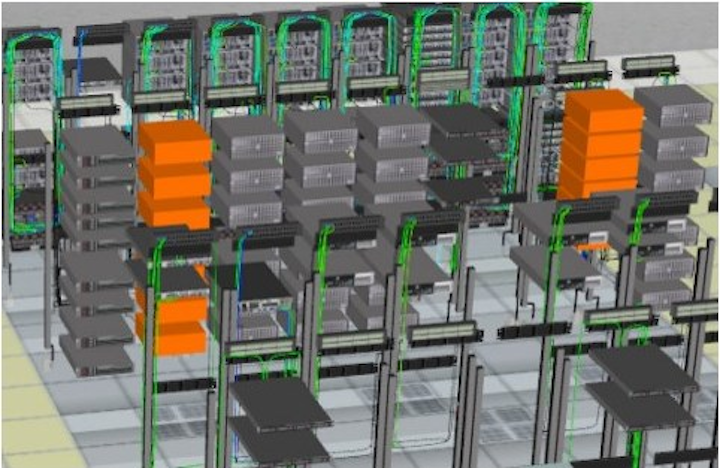 CommScope (NASDAQ: COMM) has released a new version of its iTRACs data center infrastructure management (DCIM) software package. iTRACS DCIM 4.1 adds the iTRACS SimpleView interface, an interactive browser-based visual interface designed to enable users to more easily view and manage data center network infrastructure.

SimpleView offers interactive visualization of the data center's physical environment and resources (see illustration above). Users can leverage zoom, pan, highlight, filtering, overlays, tracing, and other features to perform web-based DCIM, CommScope says.

Additional upgrades in version 4.1 include:

Better insight and collaboration via the ability to filter and share reports with more flexibility. Enhanced browser-based automated scheduling features enable faster, expanded access to iTRACS insight, CommScope says. The enhanced Reporting Viewer lets users filter reports as they work.
Enhanced privacy features benefit co-location and multi-tenant data center customers, who can now restrict access to infrastructure based on specific roles or other segmentation.

"iTRACS DCIM 4.1 creates a more visual and simpler approach to managing a complex data center environment," explained Kevin St. Cyr, senior vice president of Enterprise Solutions, CommScope. "It is accessible through a secure web browser anywhere in the world, making intelligence and advanced management capabilities available at all times when needed."

The iTRACS DCIM software suite is available globally and is supported through CommScope's PartnerPRO Network.

For more information on fiber cabling and suppliers, visit the Lightwave Buyer's Guide.