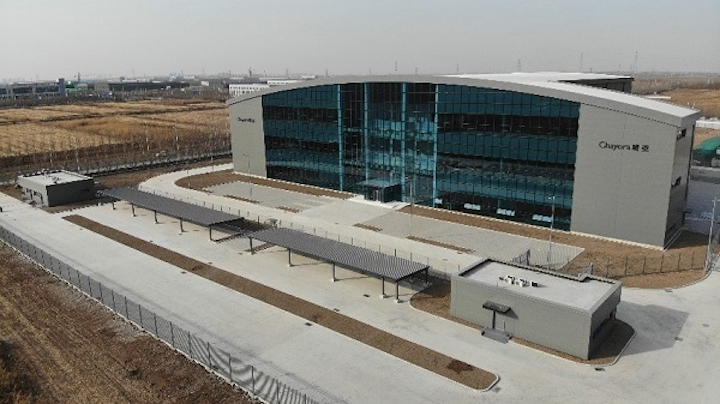 Chayora, a new Hong Kong-based data center infrastructure company, says it has opened the first of a planned nine data centers on an 80-acre, 300 MW campus in Beichen, northern Tianjin, China. The TJ1 Data Centre is designed to accommodate 3,000 to 3,600 racks at 10 kW average IT load per rack in six data halls. Chayora is so confident of the demand for its services that it has quickly begun construction of two more data centers on the same campus.
Tianjin is located on the Bohai Bay, just southeast of Beijing. Chayora therefore sees the location as a gateway to Beijing and well positioned to meet data center and connectivity service demand in the region, which also includes Hebei. Chayora says it will operate its data center campus as carrier neutral; the firm has secured connectivity agreements from China Telecom, China Mobile, China Unicom as well as other international carriers to achieve this goal. The site can offer connectivity up to 1 Tbps from each data center to any location in the Beijing/Hebei/Tianjin tri-province area, Chayora asserts. These capabilities include a direct <2-ms connection to the Beijing IX in Jiuxianqiao to enable additional connectivity options.
The two upcoming data centers will offer up to 60 MW IT load. Chayora will offer tenants the choice of a "rapid install" option using the Chayora standard high-performance powered shell and custom MEP or a full "build to suit" approach.
Chayora is led by co-founder and CEO Oliver Jones, COO Jonathan Berney, and Executive Director, China Steven Cao. Among other stops during their careers, both Jones and Berney worked at EC Harris, a UK-based project management firm purchased by Arcadis in 2011. The company has purchased land in other provinces of China for additional campuses, according to its website. One of these sites is in Shanghai. That campus will have access to 280 MW of grid power and 95 MW of solar power, according to Chayora.
For related articles, visit the Data Center Topic Center.
For more information on high-speed transmission systems and suppliers, visit the Lightwave Buyer's Guide.