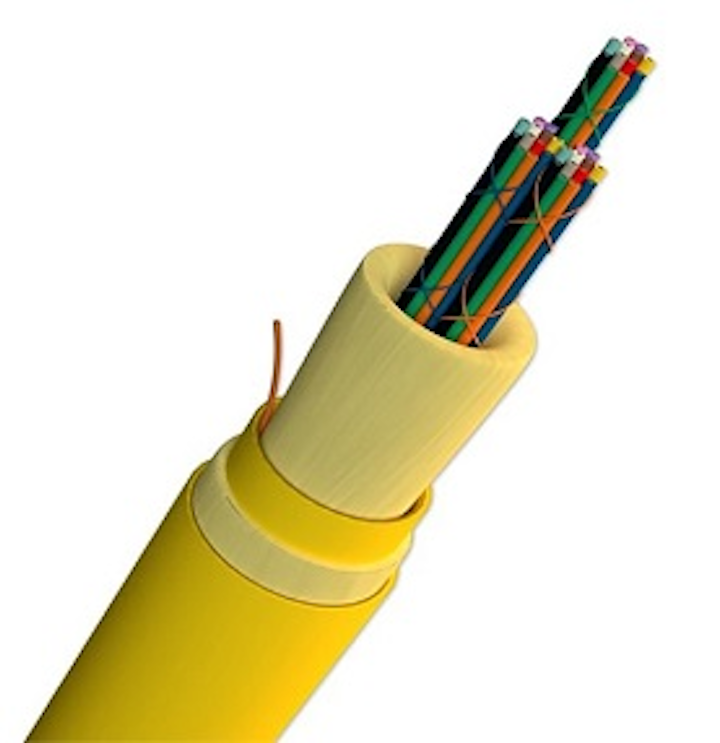 AFL has added inside plant Ruggedized MicroCore and Ruggedized MicroCore with SpiderWeb Ribbon Technology to its line of MicroCore fiber-optic cables. The company positions the cables as alternatives to central loose tube ribbon cable that eliminate concerns associated with edge fiber stresses due to the preferential bend of encapsulated ribbons.
The ruggedized MicroCore cables feature either an OFNP/FT6 (NFPA 262) or LSZH (including ONFR-LS/FT4/CPR B2ca Rating) flame-rated outer jacket with an installation tension rating of 150 pounds. They are qualified to meet and exceed Telcordia GR-409-CORE inside plant cabling requirements. AFL foresees the fiber-optic cables used for headend termination to a fiber backbone, termination of fiber rack systems, intra-building backbones, and MTP/MPO or MTP to breakout termination applications.
"AFL Ruggedized MicroCore cables represent the highest fiber density solutions available allowing for maximum cable pathway utilization," asserted Michael Houck, product manager for inside plant cables at AFL. "SpiderWeb Ribbon options allow for ease of mass fusion splicing field installable connectors such as AFL's FUSEConnect and works seamlessly with AFL's Wrapping Tube Cable OSP trunk cables."
For related articles, visit the Data Center Topic Center.
For more information on fiber-optic cables and suppliers, visit the Lightwave Buyer's Guide.