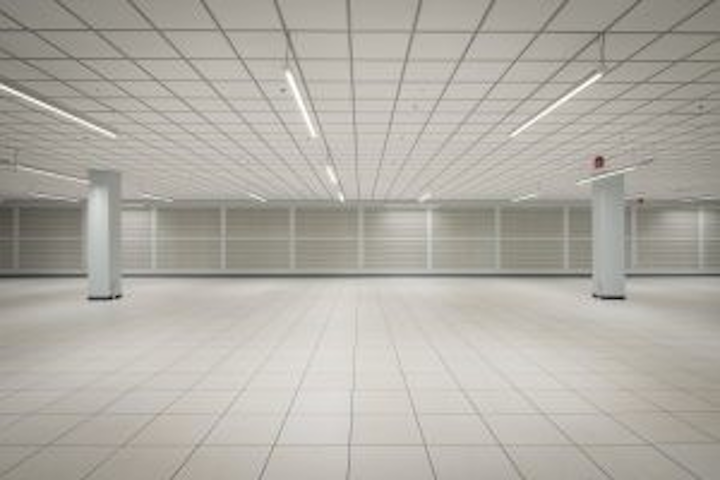 Infomart Data Centers announces completion of new Ashburn data center capacity.
Infomart Data Centers said that it has finished a new data center suite at its Ashburn, VA facility. The data centersuite is the first of six 10,000-square-foot suites with resilient power capacity of as much as 3 MW.
Infomart says it has invested in renovating the facility's infrastructure and interior, which originally served as AOL's email platform base. The Ashburn facility will bring up to 18 MW of premium capacity to the Northern Virginia market when finished.
According to the Global Interconnection Index, published by Equinix in 2017, the Ashburn area is becoming a major connection point for much of the world's internet traffic, representing the largest concentration of private network exchange participants in the U.S. (see "Equinix opens new data center within Ashburn, VA, campus"). Infomart says its Ashburn facility is positioned to deliver innovative mechanical and electrical flexibility to the area.
For concurrent maintenance without interruption, Infomart Ashburn offers 2N+1 IT critical power redundancy. The facility also has chilled water systems designed for maximum efficiency within the regional climate, hot aisle containment, and ceiling and cold wall plenum. Infomart will supply real-time PUE metrics through a building management system (BMS), as well as mechanical and electrical infrastructure information, offering clients optimum control and performance transparency.
As a carrier-neutral provider, the Ashburn facility is linked to a fiber ring for access to over 60 data centers across the region. In addition to berms, vehicle arresting cables, perimeter fencing, and a gated entrance for security, the facility has redundant meet-me rooms (MMRs). Infomart asserts that the Ashburn facility will obtain SSAE 16 Type I, SSAE 16 SOC 2 Type II, PCI DSS, HIPAA/HITECH, ISO 27001, Uptime Institute's Management & Operations, and other certifications.
"We are excited to announce that we're open for business in Northern Virginia," said Dan Ephraim, Infomart's vice president. "We've worked quickly to bring an industry leading facility to market and consider today the beginning of our commitment to be a leading provider in Northern Virginia."
Infomart Data Centers was founded in 2006, and provides connected wholesale and colocation facilities in three Tier I markets throughout the United States. In addition to Ashburn, VA, Infomart has a facility in San Jose, CA, and a Hillsboro, OR, facility that provides access to the Hillsboro Data Center Ring, which offers high-count fiber that can be used as either dark fiber or for wavelength services (see "Infomart adds Portland data center to Oregon's Hillsboro Data Center Ring").
For related articles, visit the Data Center Topic Center.
For more information on high-speed transmission systems and suppliers, visit the Lightwave Buyer's Guide.