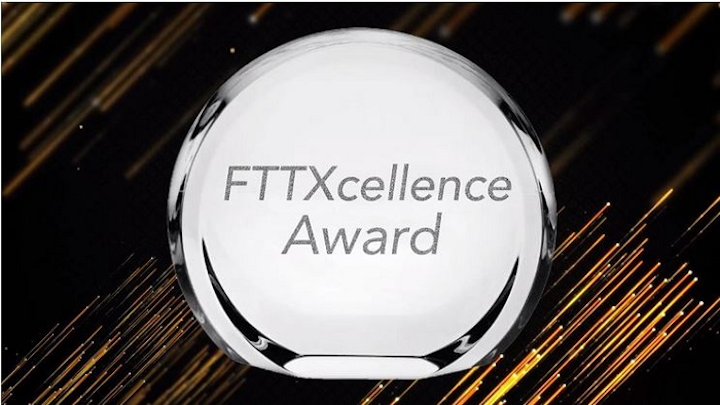 Paul H. Griswold, president and CEO of Ontario & Trumansburg Telephone Companies (OTTC) in upstate New York, was revealed June 3 as the 16th recipient of the FTTXcellence Award during the opening General Session of the 2019 Fiber Connect event in Orlando, FL. The award, co-presented by Corning Inc. and Lightwave, recognizes an individual who has advanced the use of optical broadband access network technology in the Americas. For the first time in the award's history, Corning and Lightwave also recognized the achievements of two other individuals as Honorable Mentions.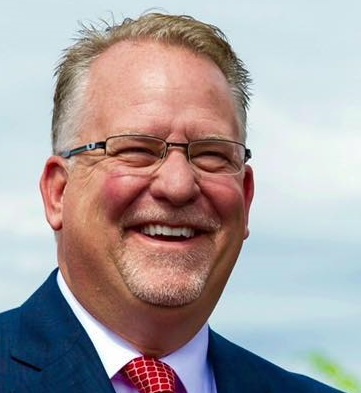 Paul H. Griswold, president and CEO of Ontario & Trumansburg Telephone Companies and recipient of the 2019 FTTXcellence AwardGriswold was nominated by a peer in the industry and selected by a panel of judges that included representatives of Corning, Lightwave, and the Fiber Broadband Association, producers of Fiber Connect. "At a time when many network operators are delaying network investments and extending the life of their copper infrastructure, Mr. Griswold's company has recently overbuilt fiber-to-the-home to 11,000 residences in upstate New York with a plan to offer fiber-based services to another 100,000 homes by the end of this year," read Griswold's nomination. "On the topic of emerging services and applications, he has been quoted as saying, 'We can't tell the future, but we will be ready for it.'"
"With commitment to his customers and to the success of OTTC, Paul leads with a focus on seizing the opportunities that come with changing times and continuously delivering state-of-the-art services to attract and retain subscribers," stated Kim Hartwell, senior vice president and chief commercial officer of Corning Optical Communications, in announcing Griswold as this year's honoree. "The strength of Paul's commitment to expanding FTTH extends beyond OTTC and includes active participation in industry associations as well as community and business organizations. Paul has been a valuable contributor to many New York State Telecommunications Association committees over the years and was named chairman of the NYSTA board in 2016."
OTTC is a family-owned business now in its fifth generation of Griswolds. Brenden Griswold, operations coordinator for OTTC and Bruce's son, accepted the award on behalf of his father, who was unable to attend due to an NYSTA commitment. "On behalf of Paul and our incredible team at Ontario & Trumansburg Telephone, we are so grateful for this recognition. Paul's vision and leadership has gotten us where we are today," said Brenden in his acceptance speech. "Last year we were presented with a rare opportunity to rebrand and rebuild our ILEC with 100% private funding -- no grants, no investors, just the Griswolds and a crazy plan. In just under a year, we have overbuilt 500 miles of our DSL network with fiber and we are enjoying the many benefits of converting customers in our territory. We have reopened access to over 11,000 residential and business subscribers who can, for the first time, enjoy symmetrical gigabit speeds. The response from our community is outstanding and we are so proud to be recognized for our efforts to bring high-speed fiber access to rural America."

Brenden accepted a piece of Steuben glass art in recognition of his father's achievement. A donation of $5000 in the senior Griswold's name is being made to U.S. Ignite, an organization dedicated to extending broadband connectivity and the creation of smart cities.
Corning and Lightwave also recognized two other individuals for honorable mention of their achievements in fiber-optic broadband networking. The first of these was Ernie Staten, deputy director of Public Service for the City of Fairlawn, OH. Working in concert with the City Council and Mayor Bill Roth, Staten has been a key driver of the city's FairlawnGig initiative, a model municipal network project. Jonathan West, CEO of Twin Lakes Telephone in Gainesboro, TN, also was recognized for his role in the creation of Foursight, a company that is helping electric co-ops in rural parts of the state to provide their customers with advanced broadband services.
For related articles, visit the FTTx Topic Center.
For more information on FTTx technology and suppliers, visit the Lightwave Buyer's Guide.