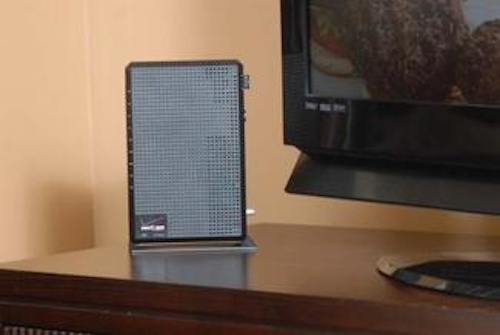 Alcatel-Lucent's I-21 1M-K indoor ONT
JULY 28, 2009 -- Verizon (search Lightwave for Verizon) has begun to deploy new, smaller indoor GPON optical network terminals (ONTs) designed for FiOS installations in apartment complexes. The new GPON ONTs, about the size of a basic home router, are designed to take up a minimum amount of space and simplify the installation of Verizon FiOS Internet and FiOS TV services.
Like other GPON ONTs, the new terminals link Verizon's fiber-optic network to the wiring inside a customer's home and convert light pulses into electromagnetic signals that are fed to the broadband home router and TV set-top boxes that provide the FiOS TV and broadband services.
One of the two new devices, the Alcatel-Lucent I-21 1M-K indoor ONT, measures 1.25 inches high, 8.5 inches wide and 5.5 inches deep (see above). The other device, the Motorola ONT 1000 GTI indoor ONT, is slightly larger (see below).
"Space is a precious commodity in apartment buildings, and these new, smaller ONTs were specifically designed with that in mind," said Eric Cevis, vice president of Verizon Enhanced Communities, the Verizon business unit that markets and sells communications, broadband, and entertainment services to single-family communities, multi-dwelling unit (MDU) communities, and small and medium commercial sites. "We've downsized the equipment and minimized the hassles for property owners, making FiOS an even more attractive service offering for residents of multi-dwelling units."
The two versions of the smaller GPON ONTs are being deployed in parts of the New York, Southern California, and Tampa Bay markets. Alcatel-Lucent and Motorola developed the equipment based on Verizon specifications (search Lightwave for Alcatel-Lucent or Motorola).
According to Vincent O'Byrne, technology director at Verizon's product and technology development labs in Waltham, MA, the new GPON ONTs were designed to meet a challenging set of specifications and were developed to better serve the MDU market. "Building owners and residents alike will appreciate the simplicity these new ONTs bring to the installation and use of FiOS services," he said. "By running fiber from the point of entry to the new, smaller ONTs, installers can make fewer runs of coaxial and computer cables. As a result, the whole installation experience will be cleaner and simpler for the customers."
MDU applications have required innovation in a variety of FTTH areas, and Verizon has taken advantage of these in addition to the new ONTs (see "Verizon trials, buys Corning's bend-resistant fiber cables").
Visit Verizon
For more FTTH news and resources, visit the FTTX Resource Center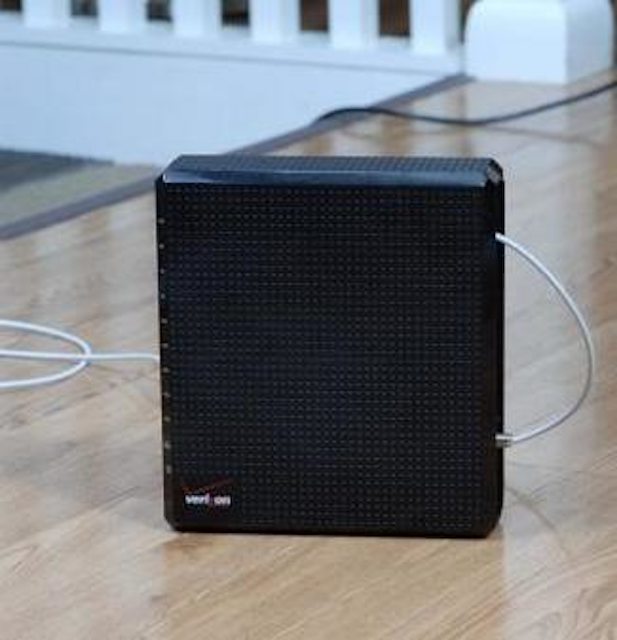 Motorola's ONT 1000 GTI indoor ONT