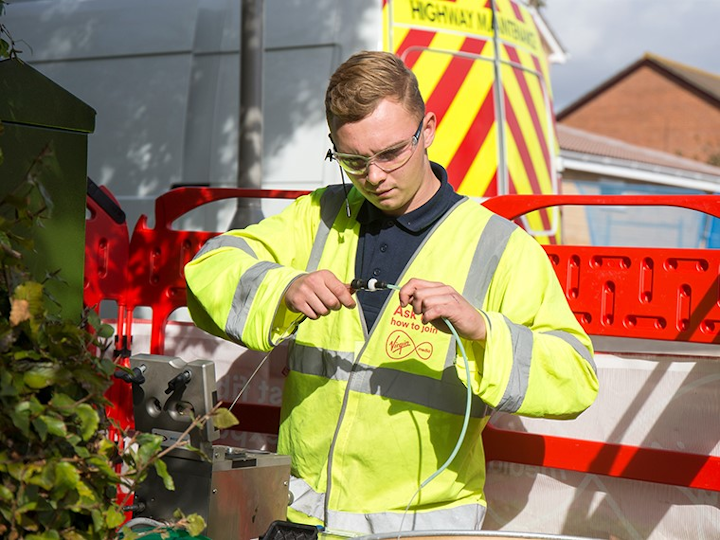 Virgin Media says it will extend ultra-fast broadband fiber to the premises (FTTP) network to as many as 3,000 properties in Wembley, an area of northwest London, England, by the end of 2018.
Part of Virgin Media's network expansion project, the company will deploy fiber-optic cables directly to Wembley premises, to deliver connectivity with speeds of up to 300 Mbps for residents and 350 Mbps for small businesses. The current average broadband connection in Wembley is only 19.6 Mbps, the company asserts.
Virgin Mobile says its 4G connectivity, such as data free Whatsapp and Facebook Messenger, will be available to Wembley residents as well, along with the option to roll over unused data monthly. Virgin Media offers programming with up to 245 TV channels, including 50 HD channels such as Sky Sports and BT Sports. In addition, Virgin Media provides Sky Movies, Netflix, an on-demand library of TV box sets and movies, and access to new TV shows.
According to Virgin Media, local residents will be able to stream ultra-high-definition TV with its broadband speeds, and access the latest entertainment on Virgin TV's new 4k-ready Virgin TV V6 set-top box. With the box, residents can stream live TV, recordings, on demand shows, and movies around the home.
"By expanding our network in Wembley to thousands more homes and businesses, we are making the area a digital hotspot," said Maurice Daw, Virgin Media's Regional Director. "Time-strapped families will soon be benefitting from the reliability of a service that's 17 times faster than the local average."
A subsidiary of Liberty Global, Virgin Media says it plans to continue extending its ultra-fastfiber broadband network to an additional 4 million premises, reaching a total of 17 million homes and businesses (see "Virgin Media plans UK broadband access roll out" and "Virgin Media names 10 FTTH communities").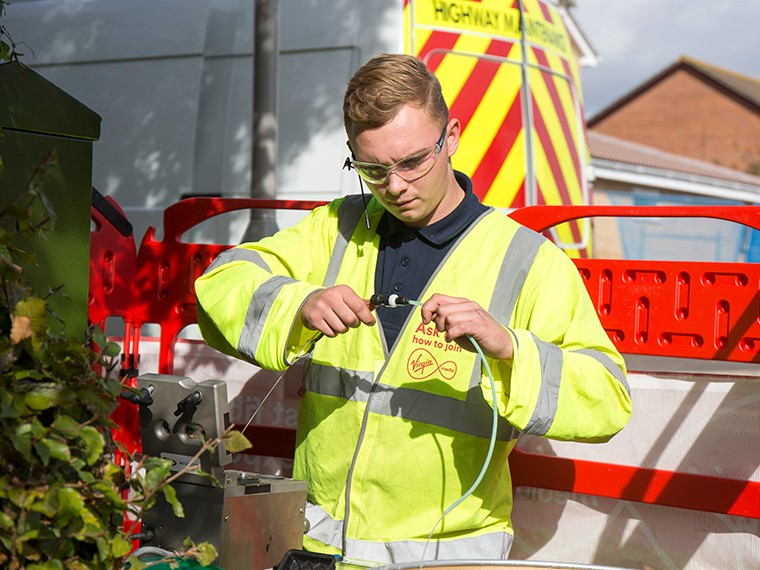 Virgin Media extends ultrafast broadband FTTP in Wembley
For related articles, visit the FTTx Topic Center.
For more information on FTTx technology and suppliers, visit the Lightwave Buyer's Guide.