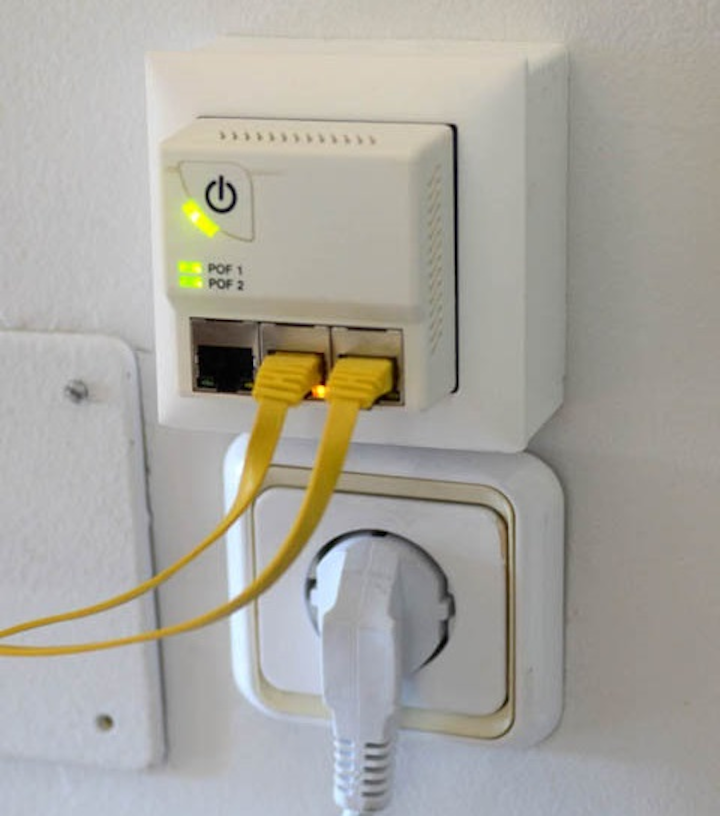 Telefónica has revealed that it has successfully tested the use of plastic optical fiber for in-home networks. The trials saw the use of plastic optical fiber as a home network backbone in combination with WiFi. The service provider cited the use of chipset technology from KDPOF that enabled Ethernet-based transmission.
The plastic optical fiber featured a 2.2-mm diameter and a 1-mm core. Telefónica described the fiber as easy to install; it required a simple cutter and obviated the need for connectors. The result was an installation cost "considerably lower" than conventional glass fiber, in the words of a Telefónica press release. The fiber will support transmission rates of 1 Gbps, the company added (see "IEEE 802.3bv specifies Gigabit Ethernet capabilities for plastic optical fiber").
In the trials, which included approximately 30 homes, the installation elements included the fiber and a media converter with the KDPOF chipset inside it. The media converter contains the plug and two Ethernet ports to enable the connection of a pair of fiber branches (see photo above).
The comparatively low cost and ease of installation are benefits plastic optical fiber proponents have touted for decades (see, for example, "Proponents hope home is where the plastic is"). The technology has been proposed for data center and enterprise network applications as well as home entertainment networks; automotive, aircraft, and shipboard use; and industrial networks.
Telefónica did not reveal deployment plans. The service provider says it also tested 60-GHz WiFi technology that it asserts could support capacity as high as 4.6 Gbps.
For related articles, visit the FTTx Topic Center.
For more information on fiber and suppliers, visit the Lightwave Buyer's Guide.