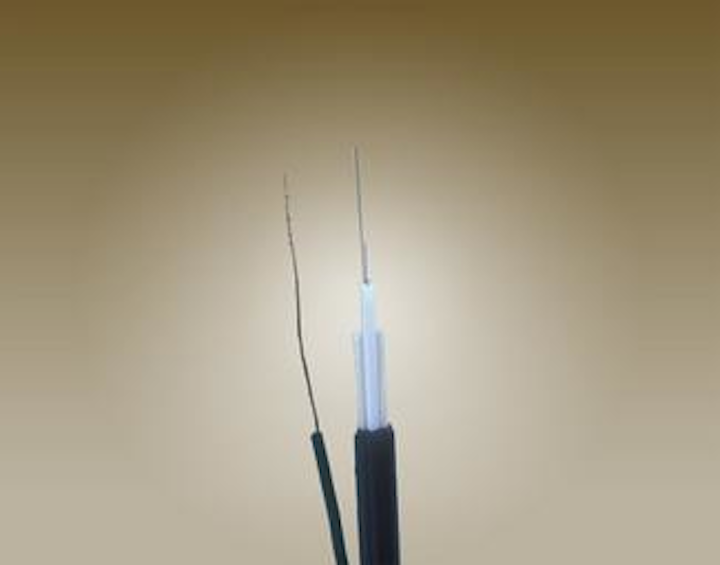 June 24, 2004 Research Triangle Park, NC -- Sumitomo Electric Lightwave has introduced a locatable drop cable targeting Fiber-to-the-Premises (FTTP) and Fiber-to-the-Home (FTTH) networks. The "Zip Cord" Locatable Dielectric Drop Cable provides key advantages over existing armored-type cable by facilitating increased cost savings and improved efficiency when installed as a low fiber count distribution cable and as the final drop to the premise, say company representatives.
With Sumitomo's locatable drop cable, the process of grounding one or both ends of the cable--one to the premise and the other at the termination pedestal--is eliminated. Technicians simply zip or peel back the metallic locator by hand, separating it from the dielectric optical cable. By peeling back the locator to a point outside of the entry port of the closure or premise, the cable can be installed without having to be grounded. The elimination of the grounding process saves hardware costs and labor installation time for quicker, easier, and more efficient FTTP/FTTH deployment.
Due to the cable's unique design, it can be detected underground using standard locating equipment to prevent damage during future construction work, landscaping, or other risks. Lighter, smaller (10-mm x 4 1/2-m), and more flexible than armored cables, Sumitomo's cable design is characterized by a loose water blocked buffer tube housing 1-12 fibers. Two strength elements, one on each side of the tube, give the cable thermal stability (-40 ° C to +70 ° C) and mechanical protection in the outside plant environment. The buffer tube is surrounded by an OSP Flame Retardant PVC (poly vinyl chloride) jacket. The cable meets the standards of the OFC (optical fiber conductive) flammability rating. The metallic locating element is attached to the side of the optical fiber cable by a figure-eight style web, which facilitates the easy zipping of the locator for quick installation. By easily removing the entire length of the locator, the cable can be used for aerial applications as well.
"Our primary focus has been to innovate continuously and provide our customers with new options that reduce the cost of FTTP deployment while increasing network efficiency," asserts Gary Bishop, Sumitomo's director of product management. "The expansion of our new drop and distribution cable product line in conjunction with innovations in interconnect, fiber management, and fusion technologies empower our customers with new and better ways to achieve their goals while protecting their investment in FTTP/FTTH initiatives."
Sumitomo's locatable drop cable has been tested and has met Telcordia GR20 requirements.