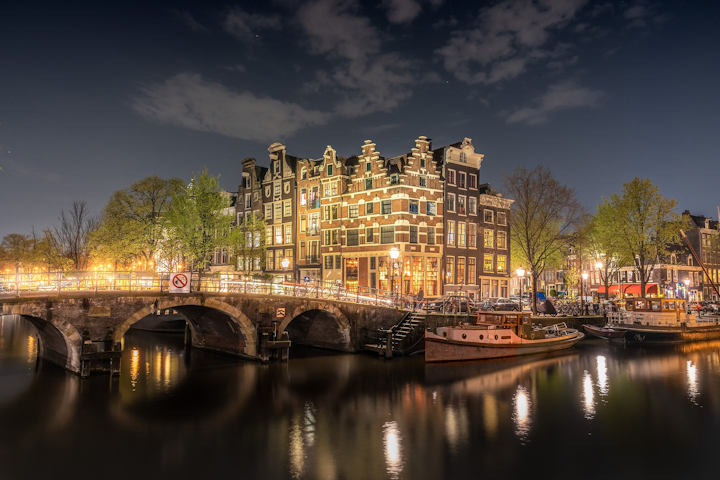 KPN has announced plans to deploy fiber to the home (FTTH) infrastructure to 320,000 households in Amsterdam, starting in the first quarter of next year. The roll-out will begin in the neighborhoods of Amsterdam-North and Buitenveldert. The FTTH deployment is part of a project to connect 1 million homes throughout the Netherlands by the end of 2021 (see "KPN launches 1 million home FTTH initiative in the Netherlands").
The Dutch incumbent service provider expects to begin connecting customers to the new FTTH network in the middle of 2021. KPN says it has connected more than 90,000 homes with FTTH via previous fiber broadband roll-outs in the neighborhoods of Oosterparkbuurt, IJburg, Indische Buurt, De Aker, Nieuw Sloten, and Osdorp.
"We are also proud to be able to roll-out fiber optic in our capital and thus fulfill our main social responsibility: connecting households with the most modern network there is. What's more, we're talking about a substantial investment, because the installation of fiber optics in a city such as Amsterdam is complex," commented Willem Offerhaus, KPN's director of executive relations and strategic projects. "The Amsterdam roll-out ensures the installation of fiber optics in key cities is on the right track. Previously, we announced the rollout of fiber optic in large cities such as Zwolle, Apeldoorn, Nijmegen, Arnhem, Alkmaar, and The Hague. In the coming period, we will make more announcements."
"For me, it is important that Amsterdam's residents have affordable access to the best and most secure internet that there is. Participation starts with access, and the installation of fiber optics contributes to this," stated Councilor Touria Meliani (Digital City), who represented Amsterdam city government at an inauguration ceremony for the project. "It was the council's wish to start construction in Amsterdam North, so that the area can develop further as a digital frontrunner for businesses, consumers, and residents."
For related articles, visit the FTTx Topic Center.
For more information on FTTx technology and suppliers, visit the Lightwave Buyer's Guide.
To stay abreast of FTTx deployments, subscribe to Lightwave's Service Providers Newsletter.