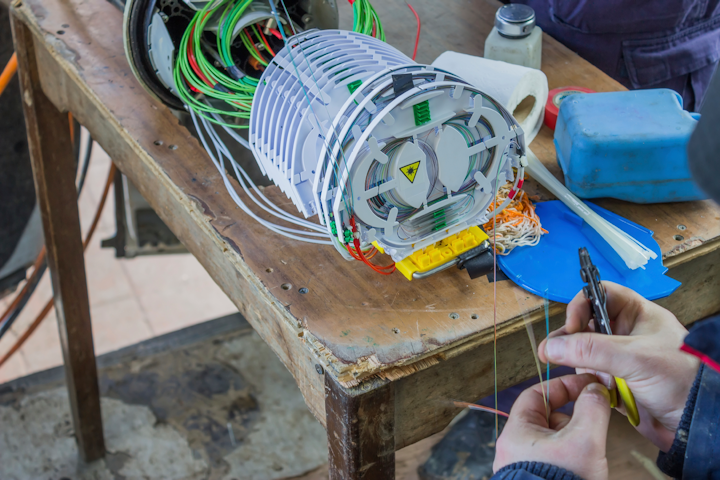 The Fiber Broadband Association (FBA) has released the results of recent board-level elections. Katie Espeseth, vice president of new products at broadband service provider EPB, will become board chair on January 1, 2020, for the year. The 2020 leadership roster includes one new face and several other board members who were re-elected to serve another term.
The newcomer is Mark Boxer, technical applications engineering manager of OFS. Kevin Morgan, CMO of Clearfield, and Joanne Hovis, president of CTC Technology & Energy, were re-elected to the board. The board will comprise the following members in 2020:
Chair: Katie Espeseth
Vice-Chair: Gary Bolton, vice president of global marketing, ADTRAN
Secretary: Gregg Logan, vice president of engineering, Telapex, Inc. (corporate parent of the C Spire companies)
Treasurer: Kevin Morgan
Mark Boxer
Teles Fremin, director, LUS Fiber
J. Michael Hill, CEO, On Trac, Inc.
Joanne Hovis
Joe Jensen, Americas market development manager, Corning Inc.
"Congratulations to our new Chair Katie Espeseth and to our new and returning Board members," said Lisa R. Youngers, President and CEO of FBA. "I am thankful for their commitment to propelling deployment of all-fiber networks to better connect the world. I look forward to working closely with Katie and the Board to advance the Fiber Broadband Association's mission in the years to come."
The Fiber Broadband Association (formerly FTTH Council North America) is a trade association dedicated to promoting the use of all-fiber-optic approaches for broadband services delivery.
For related articles, visit the FTTx Topic Center.
For more information on FTTx technology and suppliers, visit the Lightwave Buyer's Guide.
To stay abreast of FTTx deployments, subscribe to Lightwave's Service Providers Newsletter.