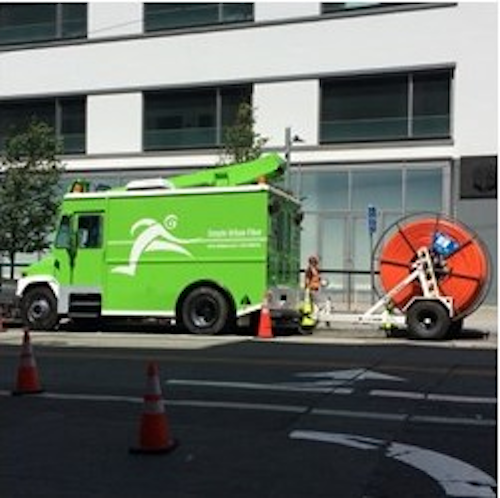 ISP Webpass, Inc. says it will complement its wireless-based residential and business services in San Francisco with services via fiber-optic network infrastructure. The fiber-optic network, which the ISP has begun to deploy, will provide improved fault tolerance and geographically diverse pathways, Webpass promises.

Webpass says it can offer services in San Francisco up to 1 Gbps via its point-to-point wireless network. However, the fiber cable deployment and the "Simple Urban Fiber" product it will enable will offer data rates 10X greater while providing long-term network reliability, the company says.

"We want to give our customers the fastest, most reliable network possible," said Webpass President Charles Barr. "Fiber will help us continue to make network upgrades and support the increased download rates expected in the future."

Webpass says it will offer its fiber-based services at the same rates as its wireless services. Current residential pricing is $55/month or $500/year; it will increase to $60/month or $550/year on October 1.

The company currently is targeting a region bound by Main Street, 11th Street, Mission Street, and Folsom Street. Webpass says it will perform custom connections for businesses not within this rectangle.

Privately held Webpass was founded in San Francisco in 1995. It says it has 20,000 residential and hundreds of business customers in San Francisco, Oakland, San Diego, Miami, Chicago, and Boston.

For more information on FTTx equipment and suppliers, visit the Lightwave Buyer's Guide.