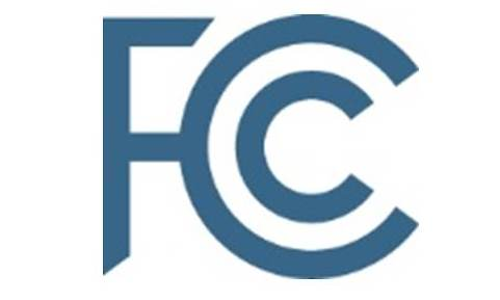 The U.S. Federal Communications Commission (FCC) has voted 3-2 along party lines to increase the data rates within its definition of broadband to 25 Mbps downstream and 3 Mbps upstream. The FCC announced the decision as it released a Broadband Progress Report January 29 that, not surprisingly, stated that 17% of Americans, most of them in rural locations, don't have access to such Internet speeds.

The move, which increases the definition from 4 Mbps downstream and 1 Mbps upstream, drew accolades from consumer advocates and raspberries from several service providers, the organizations that represent them, and Republican commissioners within the FCC, among others.

FCC Chairman Thomas Wheeler explained the increase in data rates by pointing to the marketing materials of ISPs. Several of these service providers recommend 25 Mbps downstream if consumers want to connect multiple devices at the same time, particularly to play high-speed video, Wheeler wrote in a prepared statement. That is particularly the case for upcoming 4K video files. Meanwhile, 4 Mbps is less than the recommended capacity to stream a single HD video, he points out.

Wheeler's fellow Democratic commissioners Mignon Clyburn and Jessica Rosenworcel also voted for the speed increase (although Rosenworcel suggested the FCC should have raised the rate to 100 Mbps). The dissenting Republican commissioners, Ajit Pai and Michael O'Rielly, called the move arbitrary and an act of gamesmanship designed to support a future assertion that there's a lack of competition for broadband service provision that requires additional FCC regulatory action. Pai pointed out that the FCC voted last month to fund efforts aimed at 10-Mbps speeds, while O'Rielly said that the new benchmark can't be reached by current 4G wireless and satellite technology, thus putting the focus squarely on wireline options that would be costly to deploy in rural areas. Both suggested that most Americans either don't want or don't need 25 Mbps today.

Outside of the FCC, communication industry comments were generally critical of the move. While some used the opportunity to once again deride Wheeler's expected embrace of Title II reclassification of Internet service provision, others took aim at the new data rate benchmark, albeit for a variety of reasons.

"This move was anticipated last September when the FCC issued its 10th Notice of Inquiry on Broadband Deployment," said FTTH Council Americas President Heather Burnett Gold via a prepared statement. "In our comments, the FTTH Council, while acknowledging the need for higher standards, underscored to the Commission that the U.S. is well past the point when setting a speed benchmark is useful to broadband investment and deployment. We argued then and continue to believe that what Chairman Wheeler and the FCC can do with regard to speed is to use it to hasten this country's transition to faster, more robust and scalable broadband networks supported by all-fiber technology."

Burnett Gold assert the FCC could achieve this end "through pro-investment, pro-competition policies that don't get hung up on just another number, nor create the need for continual re-investment."

"While cable network Internet speeds already meet and exceed the FCC's new broadband description, we are troubled that the Commission majority has arbitrarily chosen a definition of broadband in its Section 706 report that ignores how millions of consumers currently access the Internet," states the NCTA, an association for the cable MSO industry. "Instead of an accurate assessment of America's broadband marketplace and the needs and uses of consumers, the FCC action is industrial policy that is not faithful to Congress's direction in Section 706 to assess the market, but a clear effort to justify and expand the bounds of the FCC's own authority."

Broadband deployment not fast enough
Meanwhile, the Broadband Progress Report states that nearly 55 million Americans don't have access to a 25-Mbps service; more than half of Americans in rural areas fall into this category. In fact, 20% of rural America can't access services that comply with the old 4/1 Mbps definition, the report asserts.

The percentage of people without access to the new data rate benchmark narrowed by "only" three percentage points, from 20% lacking access in 2012 to the 17% quoted for 2013.

In addition, approximately 35% of U.S. schools lack access to a fiber-optic network connection; the report authors therefore assume these schools also likely lack access to the 100 Mbps per 1,000 users the FCC set as a shorter-term benchmark in its July 2014 E-rate Modernization Order. Even fewer have access to the longer-term goal of 1 Gbps per 1,000 users, the report's authors add.

The FCC issues the Broadband Progress Report to comply with Section 706 of the Telecommunications Act of 1996, which requires the Commission to report annually on whether advanced broadband "is being deployed to all Americans in a reasonable and timely fashion." The legislation also calls for the FCC to take "immediate action" if it is not – and that's what has those concerned about the FCC's aggressiveness worried.

Wheeler did little to calm such fears in his assessment of the report's findings. "So, today's report sets the standard for advanced telecommunications as 25-Mbps broadband service," he wrote. "That leads to the follow up question: Are those services being 'deployed to all Americans in a reasonable and timely fashion?' Simply put, no."

While noting that the FCC has taken several steps to solve the problem, Wheeler suggested the Commission could do more. He therefore opened a Notice of Inquiry that seeks comment on additional ways to further spread the availability of 25-Mbps broadband access network services.

Meanwhile, Wheeler is expected to unveil next month his latest attempt to impose Net Neutrality conditions on Internet service providers, likely through some aspects of Title II reclassification. Between that effort and this new spin on what constitutes broadband, the FCC likely will find itself at war with mainstream communications providers and Republicans in Congress on multiple fronts in very short order.

For more information on FTTx equipment and suppliers, visit the Lightwave Buyer's Guide.