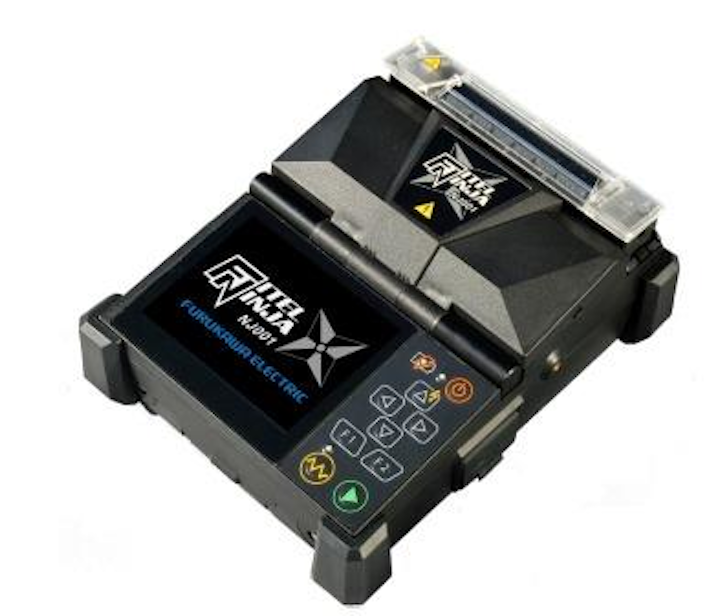 Furukawa Electric and OFS used last week's FTTH Connect conference in Anaheim to unveil the FITEL NINJA NJ001 handheld fusion splicer to the Americas market. The fusion splicer, aimed at fiber to the home (FTTH) applications, offers a detachable V-groove for easier cleaning, along with other ease-of-use features.

The NJ001 is designed to offer high levels of performance in an easily portable and easy-to-use package. For example, the detachable V-groove makes cleaning easier and more effective, reducing errors and speeding deployments, Furukawa Electric and OFS assert. Meanwhile, a wide splicing chamber promotes faster and easier fiber loading. Three LED lights illuminate the splicing chamber with more than 300 Lux to improve visibility.

Other features of the NINJA NJ001 include:

Strong splicer motors for better handling of stiff FTTH drop cables
A lens protection cover
Compatibility with fusion splice-on connectors from a variety of manufacturers
Large battery capacity that supports 100 splicing and heating cycles in one charge
A removable heater bracket that enables the heater to support ST and FC field installable fiber-optic connectors.

For more information on fiber cable and suppliers, visit the Lightwave Buyer's Guide.