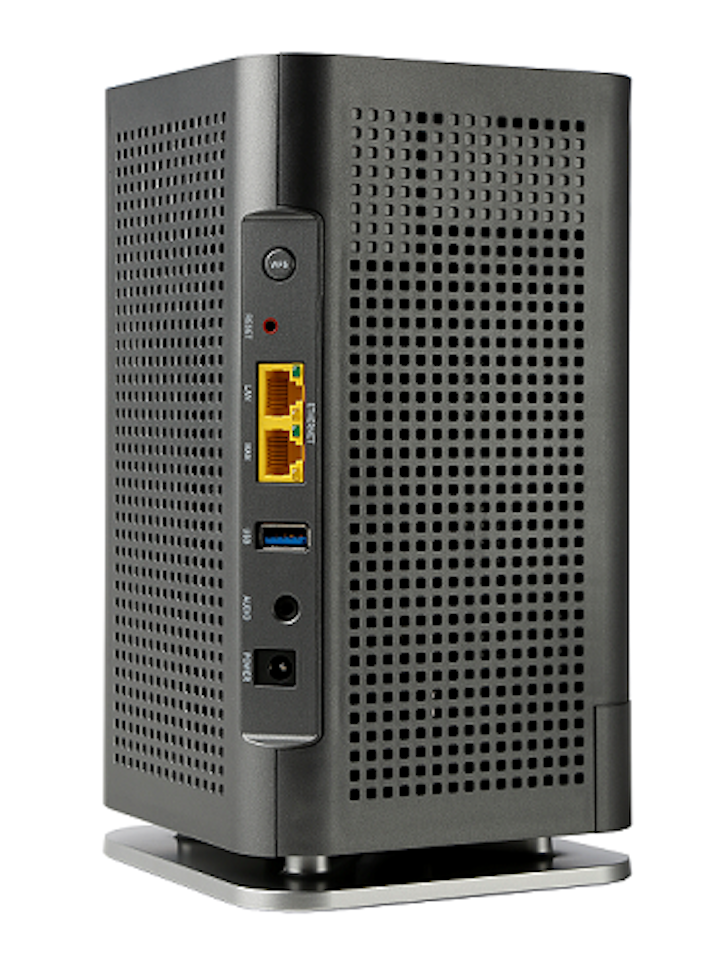 Calix, Inc. (NYSE: CALX) has announced a new line of home networking gear. The Calix GigaSpire smart home system, which leverages the company's EXOS operating system, combines mesh Wi-Fi capabilities, security, analytics, Internet of Things (IoT) support and smart home features such as Amazon Alexa. The GigaSpire line will enable service providers to offer a compelling alternative to the home networking hardware and software their subscribers can find in retail stores or online, Calix asserts.
GigaSpire comes in two versions, GigaSpire BLAST and GigaSpire MAX, with the latter the more powerful. Both versions support carrier-class Wi-Fi 6 (802.11ax) with 12 Wi-Fi streams, 8 of which are available to Wi-Fi backhaul. Use of Multi-User, Multiple-input and Multiple-output (MU-MIMO) technology enables the system to deliver up to eight simultaneous, symmetrical data streams (see "Calix GigaCenters enable carrier-class home Wi-Fi"). To improve network security, the GigaSpire systems feature what Calix termed Physical Unclonable Functions (PUF) integrated into the chipset. As a result, the GigaSpire system creates a digital "fingerprint" for each system that Calix asserts can't be replicated or "spoofed," thus ensuring network authentication at the gateway level. Meanwhile, the EXOS software pairs well with third-party security offerings, Calix adds.
The two GigaSpire offerings also can deliver telemetry, performance, and behavioral analytics that service providers can access via the Calix Cloud to enable optimized network and service performance. The EXOS OS also enables always on operation and access to additional features Calix plans to make available via its upcoming Calix Solutions Exchange.
In addition to these features, the GigaSpire MAX differentiates itself from the GigaSpire BLAST via the addition of built-in Amazon Alexa capability as well as support of such IoT-related protocols as Zigbee, ZWave, combo BlueTooth Low-Energy, and BlueTooth Classic.
The company revealed that ALLO Communications, a Nebraska-based service provider, is "actively testing" GigaSpire as part of its adoption of the Calix Smart Home and Business line as part of a service expansion effort.
"Calix has been a great partner as we've built up our home Wi-Fi enabling the best connectivity but also the best customer service through ongoing network management," said Brad Moline, president and CEO of ALLO Communications. "This new smart home solution is anticipated to build on that connectivity advantage and really put it to use by delivering customized and differentiated service bundles to our subscribers. Our unique combination of connectivity and personalized services will enable us to meet our customers' current and future needs."
For related articles, visit the FTTx Topic Center.
For more information on FTTx technology and suppliers, visit the Lightwave Buyer's Guide.