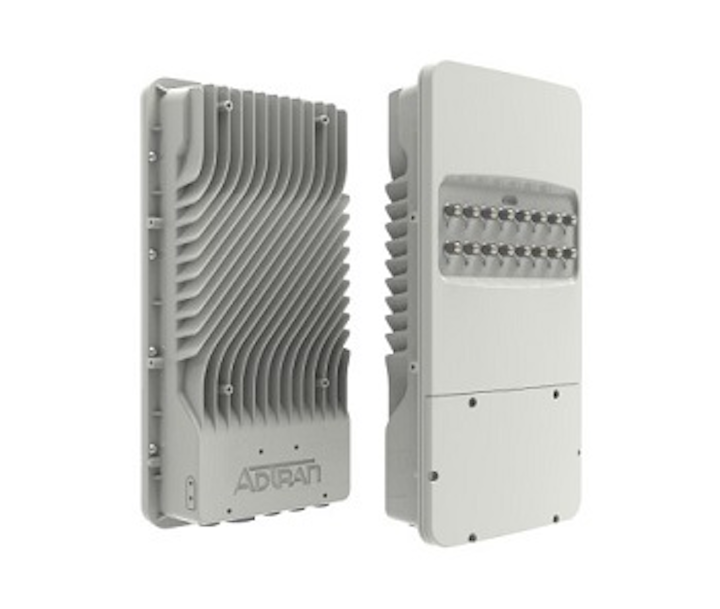 ADTRAN, Inc. (NASDAQ:ADTN) has announced availability of a line of distribution point units (DPUs) based on second-generation Gfast technology. The DPUs leverage capabilities defined in Amendment 3 of the ITU-T G.fast standard to enable delivery of gigabit broadband services over twisted-pair or coaxial cable.
First-generation Gfast technology supported broadband connections in the hundreds of megabits/second range, generally over twisted-pair. Amendment 3 specifications double the Gfast spectrum from 106 MHz to 212 MHz. Along with the use of bonding and other enhancements (see "Sckipio SCK-23000 chipsets support Gfast Amendment 3 for 2-Gbps transmission"), the specifications describe a means for Gfast connections with 2 Gbps of available bandwidth for combined upstream and downstream requirements over both twisted-pair and coax. "Second-generation Gfast solutions can allow operators, municipalities, and regulatory agencies another delivery path to meeting the goal of delivering gigabit speeds to consumers," IHS Markit Principal Analyst, Service Provider Technology, John Kendall said via an ADTRAN press release. "The current Gfast market is set for strong growth as leading service providers are ramping deployments as a natural extension of their fiber investment strategies and gigabit service rollout plans."
While European operators such as BT and Swisscom are using Gfast as an outside plant technology as the next step after VDSL2 (see, for example, "Openreach taps Huawei, Nokia for G.fast roll-out"), most service providers employ Gfast in buildings to deliver high-speed broadband services to tenants using the existing in-building wiring. ADTRAN says its Gfast systems are in use in Tier 1 carrier networks in Asia, Australia, North America, and Europe (see, for example, "nbn to deploy ADTRAN Gfast technology on Australia's national broadband network").
For related articles, visit the FTTx Topic Center.
For more information on FTTx technology and suppliers, visit the Lightwave Buyer's Guide.