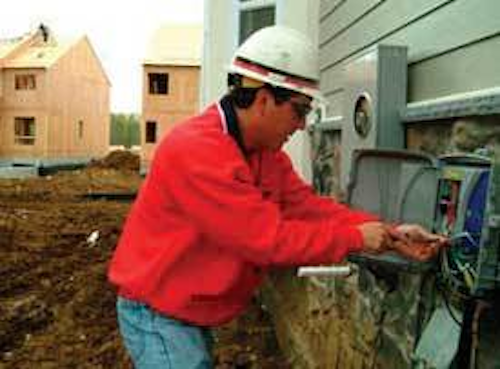 by Stephen Hardy
As reported in our May issue (see "PON Chip Space Gets More Crowded," Lightwave, May 2007, page 13), PON IC makers have developed chips for platforms that would combine the currently separate functions of an optical network terminal (ONT) and the home gateway. Conexant (www.conexant.com) and BroadLight (www.broadlight.com) have announced chips for such integrated platforms, and other companies have their eyes on the application. However, while carriers have expressed interest in such a hybrid platform, observers wonder whether that interest will translate into significant demand anytime soon.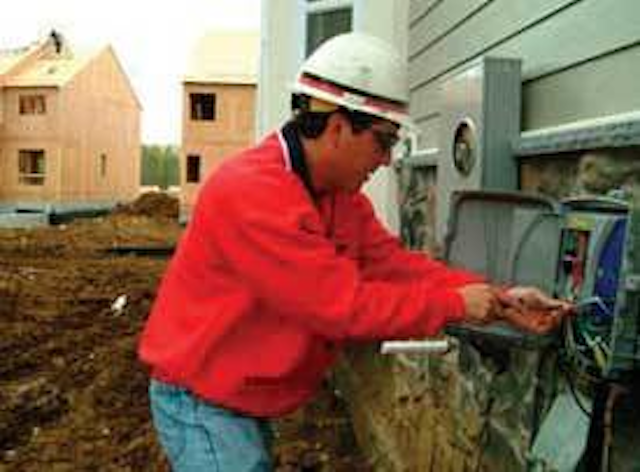 Some chip manufacturers and their systems developer customers are betting that carriers will eventually want to move their ONTs indoors and field integrated home gateways.
In most of today's triple-play PON applications, particularly in the West, an ONT positioned at the customer premises serves as the endpoint of the PON and the customer demarcation point. The ONT then hands the received signal to a home gateway device, usually some sort of router, which acts as a hub for the home network and distributes voice, video, and data content to the appropriate consumer electronics devices and/or set-top boxes.
With the exception of Asia, where small Gigabit Ethernet PON (GEPON) optical network units (ONUs) have seen deployment inside of residences, most PON customer premises equipment (CPE) resides outside of the home. This factor naturally leads to a two-box approach, with the gateway inside the home complementing the outdoor ONT/ONU. However, a growing desire to place the ONT/ONU inside the home, both for aesthetic reasons and to simplify installation and powering, lends impetus to the idea of combining the two boxes.
Several sources suggest that France Telecom is interested in a hybrid ONT/gateway for its upcoming GPON rollout. Verizon also has its eyes on such a platform. "Yes, that is something we're actively studying; working toward," e-mailed Mark Marchand, Verizon's director, media relations, network technology, in response to a Lightwave query regarding a combined ONT/gateway. "Combining those devices makes sense, long-term. Shortens install times; overall fewer 'boxes' lowers installation/deployment costs, and fewer boxes makes sense for the homeowner/renter." Asked whether Verizon had publicly expressed a time table for when it would like to deploy such equipment, Marchand replied, "Not really... 'soon.'"
Box designers could create a hybrid platform today by combining the chips found in an ONT/ONU with those common to gateway devices. However, chipmakers have begun to develop SoCs that combine ONT/ONU and gateway functions into a single piece of silicon. The devices aim to help systems makers hit the low cost targets of the home environment.
Conexant reached the market first with its CX95202 "Xenon-IIIG" GPON and CX95203 "Xenon-IIIE" GEPON devices. The pin compatibility of the chips simplifies the process of designing hybrid platforms for both GEPON and GPON applications, including the Chinese GEPON market. On the PON side, the chips conform to the ITU G.984 GPON and IEEE 802.3ah GEPON standards, respectively. Regardless of PON type, they accommodate four concurrent voice-over-IP (VoIP) channels, three-way calling, and a T.38 fax demodulator to provide voice gateway capabilities. The chips also support such home networking interfaces as Multimedia over Coax Alliance (MoCA), HomePNA, HomePlug A/V, and Gigabit Ethernet. Conexant expects the devices to reach full production this month.
Meanwhile, PMC-Sierra (www.pmc-sierra.com) has positioned itself to jump into the space with a new gateway-only device that can be paired with its existing GEPON and GPON chips. The MSP7150 EPON/GPON gateway SoC provides gigabit-per-second line-rate IPV4/V6 routing, NAT, QoS, encryption, and a multichannel VoIP terminal adapter in a device that the company says consumes less than 1.5 Wwhen ­supporting gigabit speeds. The MSP7150 integrates three gigabit ports, two USB 2.0 full-speed PHYs, a 66-MHz PCI bus, DDR2 memory controller, multichannel VoIP terminal adapter, IPSec accelerator, and hardware protection against small packet flooding.
The device, along with reference design platforms that pair the chip with the company's GEPON and GPON silicon, should sample in the third quarter of this year. Dror Sal'ee, director, strategic marketing, Communication Products Division at PMC-Sierra, says the chip's hardware multithreading architecture, which increases the CPU's ability to handle multiple tasks simultaneously, provides the industry's best performance per watt and per dollar, as well as significant flexibility. He also acknowledges that integrating the capabilities of the MSP7150 with the company's GEPON and GPON devices into a single chip makes sense. However, he declined to speculate about when such a device would be announced.
Given the recent spate of announcements, it might appear that a revolution has begun in the ONT field, particularly for GPON, with standalone platforms on the way out and integrated gateway boxes ready to replace them. This isn't the case, say at least two observers.
Suhail Agwani, marketing manager of Freescale's (www.freescale.com) broadband CPE portfolio, says service providers are all over the map when it comes to their CPE requirements.
"Some of them have taken a hard stance that they'll be deploying ONTs and that's the limit that they want to go into the customer premises," he relates. "And then there are others who are all gung ho about making it into one box and taking it all the way into the home. And then we are also running into some who are kind of fence sitters, and those are primarily [carriers] who are getting into trials but haven't started an active rollout yet."
Agwani says that several factors influence carrier interest in a hybrid CPE unit. These parameters include where they are located geographically, the cost of labor, the kind of services they plan to provide, and what they have to do to be compliant with local laws.
Jag Bolaria, senior analyst at The Linley Group (www.linleygroup.com), says that hybrid platforms might make sense in markets like Japan, where carriers have already brought fiber connections into the home. But he doesn't see an exploding market for combined ONT/gateway devices in the West. "Part of that is GPON itself is not a hot exploding market," he explains. "We don't really expect GPON volumes to be significantly huge [in the near term]. It might be a single-digit millions run rate by the end of next year, and even in 2009 it's not going to be big; it's probably 2010 when it becomes really significant. So it would make a lot of sense over the next couple of years that these boxes aren't going to get integrated, and once you get significant volume, then it would make sense."
That said, it doesn't hurt to be prepared for the future. "I do see us going ahead and doing both flavors," predicts Agwani regarding chips for standalone ONTs and for combination gateway applications. "But I would certainly not throw our entire weight behind one or the other."
And, despite a potentially small market in the near term, other chip manufacturers can be expected to follow the same philosophy. "I think it's in the best interests of the suppliers to have a tiered offering and a product portfolio instead of just a single device," Agwani concludes. "So, yeah, I do expect that other vendors are going to be jumping onto that bandwagon."