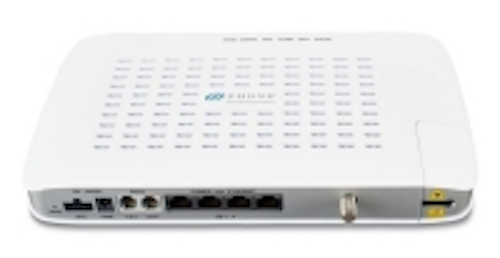 Zhone Technologies, Inc. (NASDAQ: ZHNE) has expanded its portfolio for passive optical LANs with a pair of new indoor GPON optical network terminals (ONTs). The 2625p and 2645p GPON ONTs support both RF video and Power over Ethernet (PoE) to supply triple-play services via passive optical LAN in such multi-room deployments as hotels, hospitals, assisted living facilities, and university dorms.

Both members of the 2600 Series of ONTs offer PoE, analog voice, and coaxial video outputs. This last output enables standard cable-ready TVs to connect directly to the ONT without the need of a set-top box.

The 2625p ONT has four PoE ports, one video port, and two analog voice ports. The unit works well in applications that may require support of PCs, VoIP, cameras, WiFi, telephone, fax, and video services simultaneously. The 2645p ONT features two additional voice ports for larger fiber to the desk (FTTD) applications.

"In today's network environment, passive optical LAN technology is prominent and organizations need ONTs that work directly with existing technology and hardware, like phones, computers and televisions. The 2600 Series ONT is ideal for FTTD applications in office buildings, universities, and hotels, where several attached devices and capabilities can be powered directly from the ONT's ports," said Eric Presworsky, CTO at Zhone Technologies.

For more information on FTTx equipment and suppliers, visit the Lightwave Buyer's Guide.