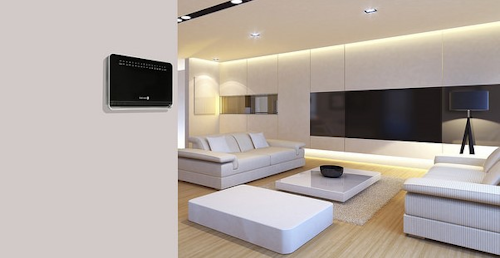 Alcatel-Lucent (Euronext Paris and NYSE: ALU) will expand its fiber to the home (FTTH) portfolio with a new optical network terminal (ONT) that supports gigabit Wi-Fi, as well as an online service activation feature called ONT Easy Start.

The new Gigabit Wi-Fi 7368 ISAM ONT G-240W-B ONT uses dual-band Wi-Fi with high signal strength to support both gigabit connections in the home as well as better coverage. The single-box wireless gateway leverages 802.11ac/n on 5 GHz and 802.11b/g/n on 2.4 GHz and up to 500 mW of transmit power. It also supports USB 2.0 and 3.0.

Alcatel-Lucent is the second company to offer a ONT gateway that supports gigabit Wi-Fi, following a similar announcement last year from Calix (see "Calix GigaCenters enable carrier-class home Wi-Fi").

Meanwhile, the ONT Easy Start online activation feature leverages Alcatel-Lucent's Motive customer experience management platform to enable FTTH customers to activate new services via a web portal. It also can assist technicians when they are dispatch to a customer's location. The automated nature of ONT Easy Start replacing manual registration processes while reducing the risk of human error, the company says.

Alcatel-Lucent says the Gigabit Wi-Fi 7368 ISAM ONT G-240W-B ONT is now in customer trials. The ONT and the ONT Easy Start feature should be commercially available during the third quarter of this year.

For more information on FTTx equipment and suppliers, visit the Lightwave Buyer's Guide.