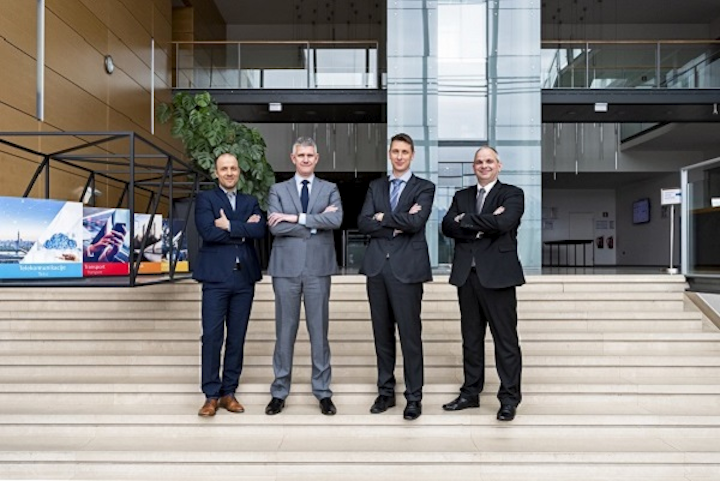 Broadband access network technology vendor Iskratel has expanded its leadership team, naming new heads for four business units. The four will be charged with helping Slovenia-based Iskratel expand upon its current broadband network portfolio for telecommunications, transport, public safety, and energy industry customers.
Damir Opsenica has been brought aboard as the director of the Business Unit Core. Opsenica joins the company after an 11-stint at Ericsson, where he most recently served as head of Telco Core and Cloud for North and Central Europe. Matjaž Aljančič is now director of the Business Unit Broadband, a role that will call for him to oversee sales, research and design (R&D), and overall results for the business unit. Current COO Sašo Šimec also will be director of the Business Unit EMS. Šimec will set the overall business goals of Iskratel as well as manage the business unit. And in the fourth position, 15-year Iskratel veteran Tadej Dragaš becomes director of the Business Unit Industry Verticals. Dragaš is promoted from director of representative office and sales in Russia.
Related article: ZEOP deploys Iskratel GPON home gateways on Réunion Island
"As a way of not only surviving but thriving in today's ever-changing ecosystem, operators are increasingly looking to embrace technology solutions to digitalize its key infrastructures," said Željko Puljić, CEO of Iskratel. "The appointment of our new leadership team is the next logical step for Iskratel, as we continue to deliver on our promise of enabling operators to seamlessly and cost-effectively upgrade their networks, without hardware upgrades. I look forward to seeing the team in action and how they will enable customers in a range of verticals to pursue their digital transformation strategies."
For related articles, visit the FTTx Topic Center.
For more information on FTTx technology and suppliers, visit the Lightwave Buyer's Guide.