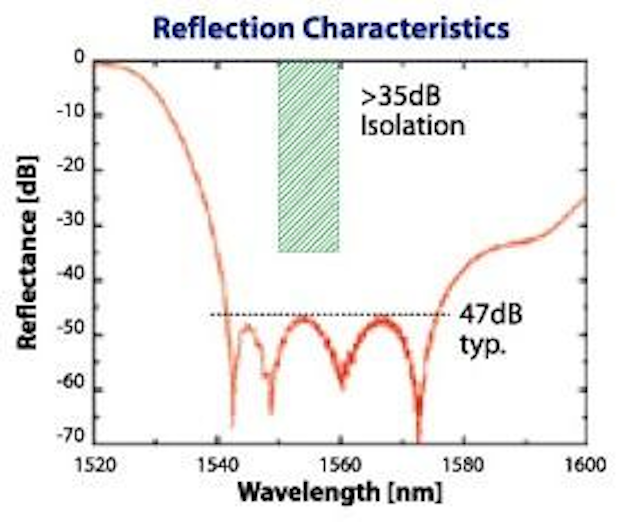 August 17, 2004 Komaki, Japan -- Santec has released a 1310-/1490-/1550-nm triplexer filter for passive optical networks (PON). The Super-PON Triplexer Filter provides isolation values in excess of current standards to enable high-quality transmission of analog video on the 1550-nm wavelength channel.
The filter incorporates a number of technological advances that enable low-cost manufacture of both the ONU and OLT modules. First, proprietary filter coatings, which Santec refers to as Grand-Ex, achieve a reflection isolation of >35 dB. This eliminates the need for a second filter to increase the isolation. Second, ultra-low reflectance (<0.01%) AR coatings eliminate the requirement for a substrate with a tapered edge. This reduces the manufacturing cost of the filter chip and simplifies alignment of the optical modules.
Santec can supply filter chips for integration with lasers and photodetectors in triplexer transceivers, or can supply pigtailed modules for direct implementation in ONU and OLT modules.