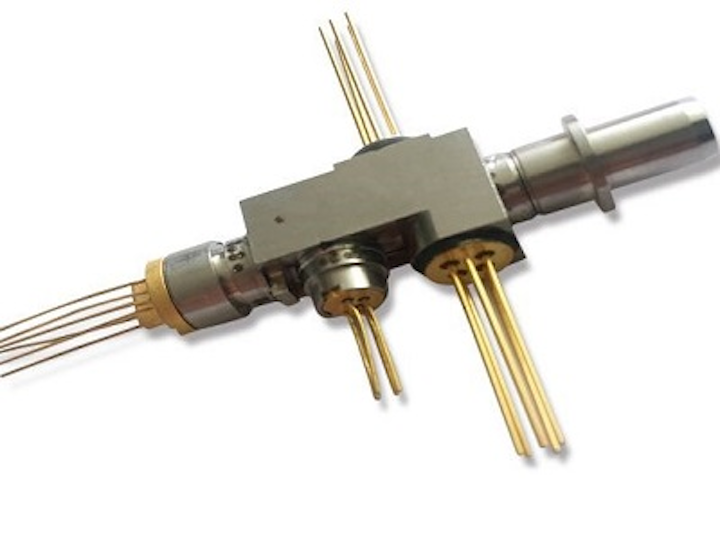 Startup Eugenlight Technologies has unveiled the EO0410ETC series of four-port bi-directional optical subassemblies (OSAs). The quad-OSAs support the D2 32-dB power budget necessary to enable development of SFP+ optical transceivers that could be used in both XG(S)-PON and GPON optical line terminals (OLTs).
The company points out that such hybrid optical transceivers would simplify the upgrade of GPON networks to 10-Gbps XG(S)-PON architectures. However, the optical modules would have to contain the necessary optics to accommodate the optical specifications of each approach – a 2.5-Gbps 1490-nm DFB laser and 1310-nm APD for GPON and a 10-Gbps 1577-nm EML laser and 1270-nm APD for XG(S)-PON – at the requisite power budgets of 28 dB and 32 dB, respectively (D1 and D2).
Eugenlight Technologies says this design challenge has slowed the development and deployment of such transceivers. However, the company says it has solved this challenge through a modularized approach that improves optical coupling efficiency, reduces channel isolation, and ensures high receive sensitivity. It couples this design with what it calls the "Eugen-Pactive process" that ensures reliable production through automatic assembly, coupling, laser welding, and epoxy curing. The approach yields OSAs with an estimated market price of approximately $150-300, depending on volume.
Headquartered in Chengdu, Sichuan, China, Eugenlight is led by founder and CEO Dr. Simon Xu. Xu's background includes a four-year tenure at Source Photonics, where he was global vice president of R&D, according to his LinkedIn profile.
For related articles, visit the Optical Technologies Topic Center.
For more information on optical components and suppliers, visit the Lightwave Buyer's Guide.