Metro fiber glut smaller than long-haul
Nov 1st, 2002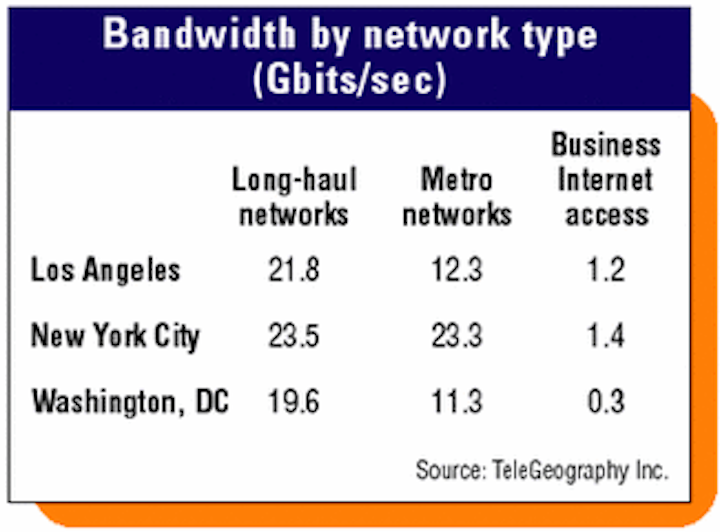 The oversupply of long-haul bandwidth connecting major communications hubs has been well documented, but exactly how much bandwidth has been built within these cities' borders to funnel the long-haul bandwidth to the end user? New research from TeleGeography (Washington, DC) reveals that while intracity network deployments exceed demand, the gap between supply and demand is narrower on short-haul connections than in long-haul.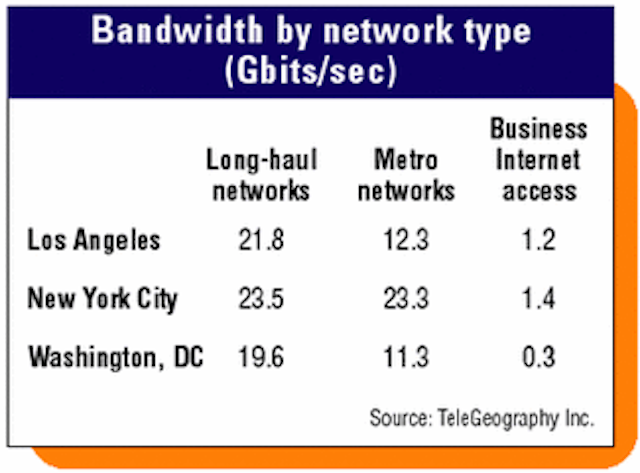 In the six most competitive U.S. metro markets, intracity bandwidth totals about 88 Gbits/sec, or 50% less than the total long-haul bandwidth connecting through these markets, notes the report. A greater percentage of short-haul fiber is actually lit, widening the gap between potential bandwidth on metro and long-haul networks. "This is good news for providers of intracity networks, who will likely see an end to the chronic oversupply of bandwidth much sooner than long-distance operators," surmises research director Tim Stronge.
Neither short-haul nor long-haul lit bandwidth appears to match up with actual end-user demand, says the report. In the top U.S. markets, business Internet connections totaled under 4 Gbits/sec for all forms of Internet access (DSL, cable, fiber, and dial-up)—or less than 5% of lit metro fiber and less than 3% of lit long-haul fiber.
For more details on the report, "Metropolitan Area Networks 2003," visit www.telegeography.com.