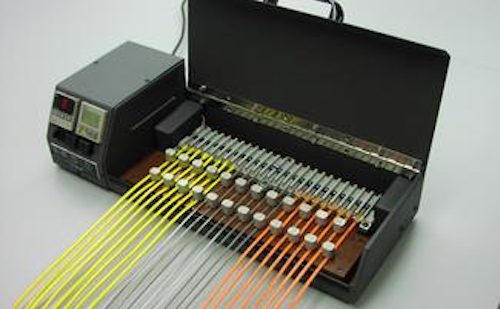 US Conec's recently unveiled UL-approved epoxy curing oven is specifically designed for MT and MT-RJ ferrules but can accommodate any ferrule type. The oven holds up to 24 ferrules in a tightly groomed fashion.
According to the company, the oven has a novel design to accurately monitor and control epoxy cure temperature. Temperature and time settings are selected through two digital controllers and displayed on LCD front panels. The oven allows two modes of curing time operation: the set point temperature can be held indefinitely or set to cut off after a specific amount of time. The timer can be programmed for seconds, minutes, or hours. The oven operates in either 110-V or 220-V environments and is designed for a maximum temperature of 150 ° C.
US Conec, headquartered in Hickory, NC, manufactures and markets high precision molded and metal components and installation equipment for high-density fiber interconnections. Applications include ribbon connectors and OE component packages for premises networks, Ethernet, SAN, telecom switching/DWDM equipment, plus medical and instrumentation equipment. For more information, visit the company's Web site at www.usconec.com.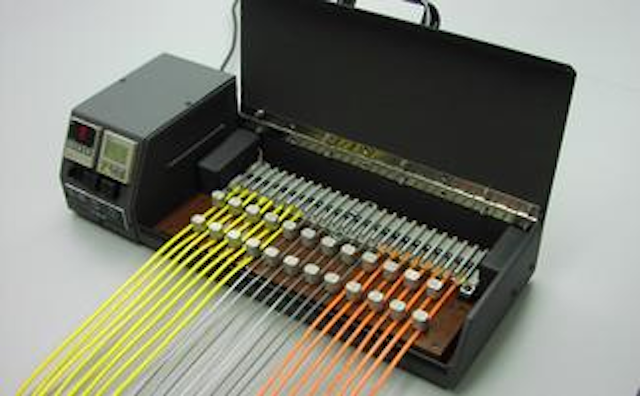 US Conec's expoxy curing oven holds up to 24 ferrules in a tightly groomed fashion.