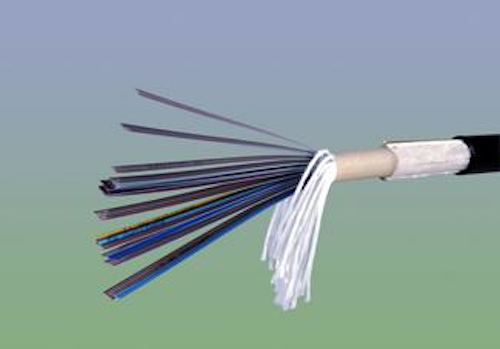 Sumitomo Electric Lightwave recently introduces its DriTube Ribbon Cable, which the company claims is the industry's first 100% gel-free outside plant ribbon cable.
Removing the need for gels in both the cable's core and central tube, the new design reduces cable prep time and labor costs by over 50%, resulting in increased productivity, lower project costs, faster deployment, and quicker customer service turn-up, contend company representatives.
DriTube cable promises to improve current ribbon cable installations by speeding up the overall installation project, reducing both labor and material costs, providing a cleaner and more environmentally safe work environment, and improving the overall quality of the installation. The cable's patent-pending dry water block yarn design eliminates cable flooding gels, thereby eliminating the cleaning and blocking preparation steps and cable cleaning solvents required to install standard gel-filled cables. By eliminating these steps, DriTube speeds overall installation, termination, and splicing.
Major ILEC customer trials utilizing a 216-fiber,18-ribbon DriTube cable cite that installers reported major benefits that included the elimination of tedious cleaning steps, particularly at mid-span. According to Sumitomo, the time saved when using the DriTube cable averaged over 60% in a mid-span application. Since installers need not handle the ribbons for cleaning purposes, there is lower risk of fiber breakage and reduced potential of transmission errors when performing mid-span entry operations on live cables.
Moreover, by eliminating the gel, the cable is 25% lighter in weight than conventional gel-filled cables, allowing easier cable handling and longer installation pulls, says the company. The gel-free installation improves trouble-shooting and preserves the initial clean installation in enclosures.
DriTube cable can be used in the same duct, lashed aerial, and buried applications as conventional gel-filled outside plant ribbon and loosetube cables. The new cable has exceeded all Telcordia GR-20 requirements for OSP cables and is available in various counts up to 432 fibers.
For more information about Sumitomo Electric Lightwave (Research Triangle Park, NC), visit the company's Web site at www.sumitomoelectric.com.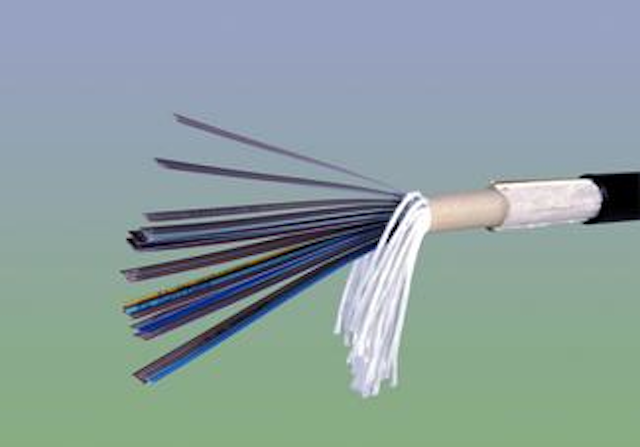 Sumitomo Electric Lightwave's new DriTube Ribbon Cable