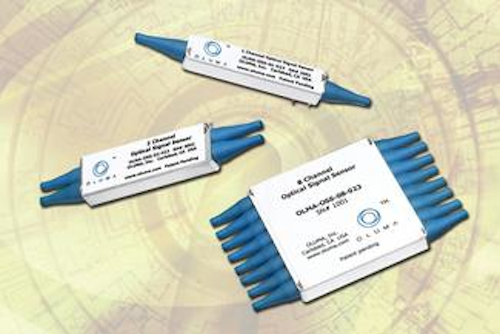 Oluma Inc. has unveiled an Optical Signal Sensor (OSS) integrated with tap monitors to provide what the company claims is near-zero insertion loss in a compact footprint, rendering labor-intensive and costly discrete solutions obsolete.
Oluma's OSS combines the function of a tap coupler and photodiode in one small, low-cost, high-performance package. The OSS monitors power levels between -40 dBm and +25 dBm in the S-, C-, and L-bands. Several configurations are available in channel counts from 1 to 8, eliminating discrete components and excessive fusion splice points.
Oluma's proprietary power monitoring technology and patented fiber waveguide assembly processes are the basis of these components, which are now shipping. Production quantities and evaluation samples are available.
Established in June 2001, Oluma Inc. (Carlsbad, CA) designs, manufactures, and markets a suite of high performance optical products that focus on solving the critical power, signal, and spectrum management challenges faced by today's network designers. For more information, visit the company's Web site at www.oluma.com.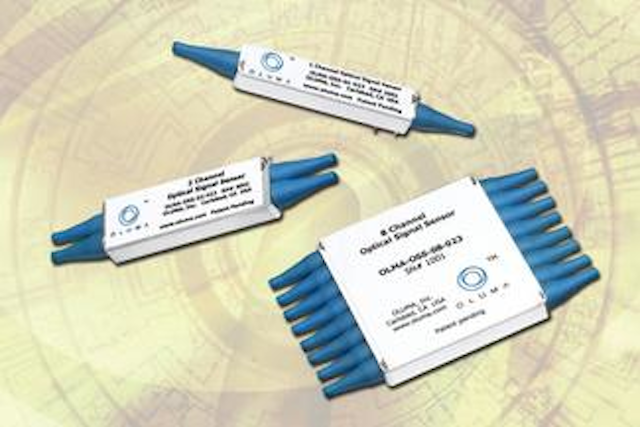 The Oluma Optical Signal Sensor