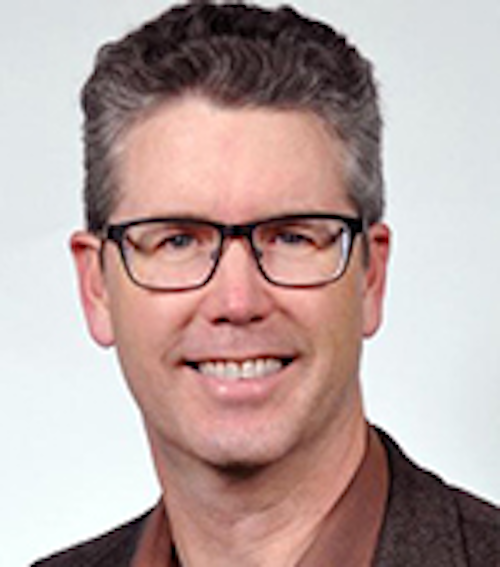 Conferences in general present something of an endurance test. ECOC 2016 takes this concept literally, as it is at least a mile walk from the nearest tram stop to the conference hall. Not only is the hall the furthest point from the stop, but the entrance is at the back of the building. Much like the industry it serves, ECOC demands a commitment from its participants.
Those willing to make the commitment have so far been rewarded with a variety of informative sessions. The show floor also has proved rewarding for the intrepid, as I'll report over the next several days.
For example, Viavi Solutions says they have solved the thorny problem of making optical signal-to-noise ratio (OSNR) measurements of coherent transmissions. Such a task has proven challenging because the standard OSNR measurement method common for NRZ formatted signals doesn't work on coherent links unless you take them out of service. Viavi has come up with an alternative method based on sample correlation; the correlation between two frequency samples says something about the noise levels, I was told. Exactly what this correlation is wasn't explained to me; it's calibrated at the factory within the OSA-710 Pol-Mux Optical Spectrum Analyzer, which offers the high resolution this technique requires. I'm told Viavi plans to discuss the potential standardization of this approach at an upcoming IEC meeting.
NeoPhotonics has introduced a 64 GBaud micro integrated coherent receiver (ICR) aimed at flex coherent, data center interconnect, and similar applications. Used in a 64QAM system, the device helps support the reception of 600 Gbps signals. Having seen announcements around 100G, 150G, 200G, 300G, and 400G previously, I asked whether 600G was going to be the next high-speed target. Yes, I was told: It's the highest data rate the industry thinks it can support via 64QAM (or will be when the necessary DSPs appear). I took that to imply that if the industry could support higher rates, there would be interest in that as well.
Silicon photonics is all over the place – or at least discussion of it is. Sicoya is a new company in this space. The company is novel in that it is focused on silicon germanium (SiGe) BiCMOS. SiGe is useful given the fact that you're going to need germanium for the photodetectors, so leveraging SiGe lowers that bar to progress. The first chip, which is in the prototype stage, uses vertical coupling that, in the words of a company brochure, offers a "unique cost/performance proposition." The company currently is focused on 4x25G applications. Initial customer samples should be ready for delivery in the first quarter of next year.
Meanwhile, in a presentation as part of the "Market Focus" program, LightCounting's Vladimir Kozlov reported that sales of silicon photonics enabled transceivers exceeded $150 million in the first half of this year. He expects the technology to do as least as well in the final six months of 2016.
But silicon photonics isn't the only path to photonic integration. EFFECT Photonics is showing off a 500-Gbps TOSA based on InP photonic integration, which company executives described to me as something of a capability demonstration. They note that if you can do 500G you also can do 400G (as in 400 Gigabit Ethernet). And there's isn't a limitation of the platform that would prevent them from tackling a terabit, they allowed.
Kaiam also is touting photonic integration capabilities, in this case as embodied by its new Lightscale2 platform. The platform has enabled them to "remove the gold boxes" from their latest CWDM4 QSFP28 transceiver, which is sampling. They've also obviated the need for flex connections, which Kaiam staffers said has been even more welcomed for a number of reasons. The removal of the various box interfaces has a number of benefits, including improved performance.
Finally, Michael Lebby, in another Market Focus presentation, touted the polymer photonics capability of Lightwave Logic, a company for which he serves as an independent board member. Polymer photonics has a similar component library to silicon photonics; in fact, the technology can be used with silicon photonics, not to mention InP, because it needs some sort of platform on which it can be deposited. The key has been developing a polymer that will deliver the necessary reliability and thermal stability to meet optical communications requirements, a challenge Lightwave Logic believes it has solved. The development of a polymer-based slot modulator is one of the key building blocks for the company, a program Lebby reports has gone well so far.